How hard is it to climb to Everest base camp?
Do you love trekking? lets go to experience how hard is it to climb to Everest base camp with region specialist "Base Camp Excursion". Then this could be something thrilling for you. If you are a fan of trekking then climbing Mount Everest could be your best opportunity.
Now it would be a prior question arising in your minds what exactly sounds thrilling while climbing Mount Everest. Mount Everest being a tourist attraction has attracted thousands of climbers and trekkers every year from across the entire world. Being situated at the highest elevation of 8,848 meters from the ground it has brought in a number of obstacles and problems too for climbers while climbing.
Usually, climbers at times of trekking locate their stay near base camps situated lower to the Everest. They are made for climber's safety and easiness in order to resolve how difficult is Everest base camp trek brings with them.
Is it difficult trekking into Everest base camp in Nepal try these trips to explore Khumbu Nepal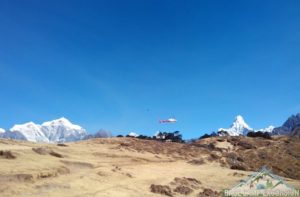 Everest base camp trek
Mount Everest view trek
Gokyo lakes trek
Everest Cho la pass trek
Everest base camp trek via Jiri
Luxury Everest base camp trek
Everest three pass trek
Ama Dablam base camp trek
Phaplu to Everest base camp trek
Gokyo to Renjo la pass trek
Is it difficult trekking to Everest base camp?
Everest base camp trek is a moderate level trekking route. 7 years kids to 72 years old travelers also trek to base camp with us successfully. Proper acclimatization, experience guide and trekking staff help you to make successful journey to Everest base camp. These days there are luxury Everest base camp trek package also available for comfortable trip seekers.
Mount Everest base camp trek difficulty?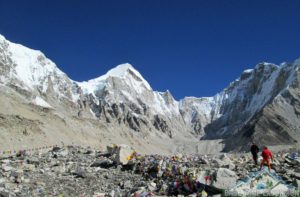 Trekking might look simpler in your eyes, but the fact lies when it gets tougher over each step you march forward. Walking ahead may suitably lower the surrounding temperature and atmosphere fall off may even make you attain lots of difficulties.
Starting your journey through these huge mountainous regions your first night may go as usual with fine comfort and satisfaction. But slowly it starts affecting while you start to attain at the top of a peak or Everest base camp.
Basically, the way through Namche Bazaar full of markets may come to you to make you relax. At a later point, continuous high climbing with wide forest and rivers would make you even more tired but impressive views make you always fresh.
Features stating where to travel
Traveling through Mount Everest would ask you to follow through several routes hiking towards wide directions. Among them some of may include South base camp in parts of Nepal around 5360 meters altitude. Besides these, you can even start from Kathmandu and end up visiting Lukla. Lukla may allow you to come across wide market stretched area of Namche Bazaar being 3440 meters from the Dudh Kosi River.
These would encourage you with purchasing or items in forms of memory. From this, you would have to trek for Dingboche 4260 meters before you move towards, Dengboche, Base camp area of Gorakshep. Finally, your journey ends up at last.
Is trekking difficult to Everest base camp
Trekking across Mount Everest may look autonomous to you but get aware it may bring in a number of difficulties to obstacle your journey. Go to Everest base camp trek best time of year enjoy the great landslide landscape.
Traveling tips Is it difficult trekking into Everest base camp Nepal

It is advisable to remain positive all the time.
Try to avoid sickness for altitude.
Try moving slowly.
Contain sufficient amount of snacks and asset with you.
Carry enough protective shields from cold with you.
Buy a route map to understand the basic route clearly.
Hire a guide and porter throw reputed agency
When is the best time to take the Everest Base Camp Trek?
The months from March through May (Spring) and September through November (Winter) is the best time to plan a trek to the Everest base camp. Summer gets too hot while monsoon gets dangerous with increased chances of landslides, flood and walking trail blocks.
How hard is it to climb to Everest base camp would have probably been cleared to you now? So be aware and check How to prepare for Mount Everest base camp trek before you go ahead. Hiking in high altitude obviously difficult but No worry it is not difficult to go to Everest base camp. Any one physically fit can go and explore Khumbu region. We organize Everest base camp trek as per your desire and duration of holidays, private trio and group joining also check fix departure schedule then write us.