What do you need for Everest base camp packing list
Are you planning to visit Mount Everest this year for trekking? Then come and grab ideas for the packing list for Everest base camp trek. Before these, you just need to understand the region around Mount Everest in clear.  Basically, Mount Everest is one of the highest mountains being situated at a height of 8848 meters high from the sea level. Thus being situated at such a location it has attracted thousands of climbers both professional and non-professional from all across the world.
Geography of Everest has suitably made it quite unfit for newcomers to survive. They are well affected by the temperature. In order to make them suitably well, it is needed by the climbers to carry all arrangement of items from before. You might be thinking what to carry and why. So come let's just explore them now Mount Everest base camp trek packing list.
Complete Everest base camp packing list help you, what to bring exactly for discover Everest trekking region Nepal.

Everest base camp trek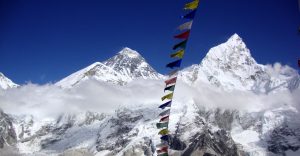 Mount Everest view trek
Gokyo lakes trek
Everest Cho la pass trek
Everest base camp trek via Jiri
Luxury Everest base camp trek
Everest three pass trek
Ama Dablam base camp trek
Phaplu to Everest base camp trek
Gokyo to Renjo la pass trek
Packing for your Everest base camp trek in Nepal
Doing packing for a trip that too in foreign is definitely going to be a tough job. Even if you are an experienced or a non experienced person yet it would consume lots of time. There might be something that you would leave behind while you pack. Thus it's vital for you to maintain a perfect list of packing before you start making this Everest base camp packing list. Thus the list would contain a number of items. Thus watch them out here!
Items that needs to be carried checklist
Carry personal medical kit with you while climbing. This is done in order to avoid any kind of unwanted circumstances at times and also to get recovered from short-term diseases at times. Trekking company also supply medical kit but it is highly recommended to consult your doctor then carry some medicine with you.
Carry water purifying items with you. In such huge region getting pure water is certainly not possible.
Anti-inflammatory items
Prepare yourself for the sun's attack during day times.
Carry an antibiotic for extra rectification of reactions.
This is the perfect packing list for Everest base camp trek in Nepal collected by the experience guide and traveler on experience of need. Check complete Everest base camp packing list below.
What gear do i need for Everest base camp clothing and foot wear
Down jacket
Insulated pants
Wind pants
Thermal trouser
Long-sleeved woolen shirt
Short-sleeved cotton T-shirts
Regular underwear
Thermal underwear
Woolen hat
Sun and rain hat
Gloves
Gaiters
Trekking boots (waterproof)
Woolen socks
Cotton socks
Sandals
Gear on the Everest base camp trek and accessories
Sleeping bag +10°C to –10°C
Rucksack and duffel bag
Towel (quick drying)
Water bottle
Headlamp with spare batteries
Trekking poles
Pocket knife (kept in duffel bag)
Wallet or money belt
Toilet paper, soap, tooth paste/brush.
Moisturizing lotion
Snow glasses and sunglasses
Spare pair of sunglasses
Sunscreen and lip guard
Emergency contact numbers
Personal first aid kit
Optional Everest base camp trekking gear list
Binoculars
Reading and writing material
Repair kit with needle, thread and safety pins
Your favorite snack food like raisins or chocolate
Protein supplements for vegetarian
See what you should wear during Everest base camp trek Nepal
Things needed for Everest base camp trek. Though the place is quite cool thus, you probably need to carry your winter materials like sweaters with you for safety. This is done to protect you from altitude sickness and reduced temperature at nights. Thus what is the best outfit to wear when trekking to Everest base camp? This has probably been explained here for your easiness. Given packing list for Everest base camp trek help you to make EBC trip comfortable. We organize fully supported EBC trek as per your desire and duration of holidays write us.