Best cardio training for Everest base camp trek tips and tricks to tackle
Nepal: Everest base camp trek tips and tricks will improve satisfaction on journey to Himalayas to make dream true safe and sound way. Mount Everest base camp experience is a moderate to fairly challenging walk as well as exhilarating too. Training, exercises and preparation are essential and advisable including cardio training for Everest base camp.
When we know that we are physically fit for the trip we will be more confident and we will be able to enjoy the maximum. The following Everest base camp trek tips and tricks will help the novice trekkers to make their trek more enjoyable.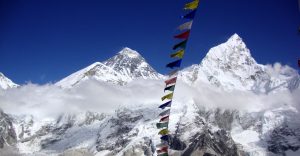 Cardiovascular endurance
Regular jogging for about an hour and other exercises like cycling, rowing and swimming will provide the best cardio training for Everest base camp trek. In order to manage the oxygen scarcity at high altitudes aerobic training is necessary for those who plan for the Everest base camp trek.
The inexperienced trekkers should get used to practice under low oxygen condition. The trekker can improve his cardiovascular endurance through activities like swimming, rowing and cycling too.
1: Hiking practice is very important for a successful Everest base camp trek. EBC trekking requires 6 hours of hiking per day so as to cover not less than 15 kilometers. While practicing one should wear hiking boots and also may practice carrying a backpack. Mental preparation is very important to tackle the challenge. During the training period one has to follow a balanced diet so as to ensure perfect health.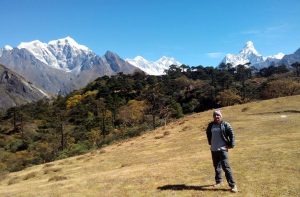 2: Hiring local guide and porter for Everest base camp helps you to enjoy nature and culture very closely because local knows all recent updates more than guide book.
3: Check gear packing list to make sure that you keep all necessary things with you because if you forget you cannot buy on way easily.
4: It is important to keep your body warm in this way dress in layer to regulate your body temperature fell comfortable, use best hiking boots and sleeping bags.
5: Drink plenty of purified or bottled water to keep your body hydrate in high altitude. If you cannot drink more water then you can full fill the needs of water drinking Juice, tea, soup or other fluid items. Bring UV Water purifier, purification tablets or liquid to purify water before drink.
6: Rest is important before and after trek but do not take a rest in sunny area to avoid the sunburn. Beside that it is advisable that not to fail a sleep during the day time. If you sleep during the day you lose the sleep at night and fell more tiredness.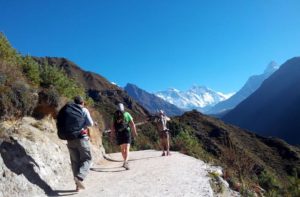 7: Buy and rent proper gear in Kathmandu including rain coat and rain cover for bag too.
8: No worry with normal headache but if you suffer from bad headache with altitude immediately back to lower elevation.
9: Always take care of your feet because they are taking you to base camp of Mount Everest highest peak of the world.
10: Never be in a hurry while trekking one may cover the daily distance in a slow pace only. Over exertion will be harmful to the body. When we relax and walk slowly, the body will easily adjust with the lack of oxygen at higher altitude.
11: Bring enough chocolate bars, candy, nuts and other treats that you want during trek because it is very expensive to buy on way better to carry with.
12: Make the policy of travel and medical insurance that can covers emergency helicopter rescue service if require.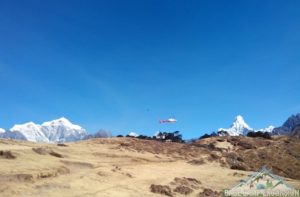 13: One should avoid a busy training schedule the week before the beginning of the EBC trek. One must have sufficient rest so as to be fresh at the time of starting Everest trek.
14: Keep in mind that you need few extra days except trekking schedule to use just in case the Lukla flights are delay due to the weather.
15: Travel to Everest with reputed company it helps to get quick response & support in any kinds of situation like sickness, injury or helicopter rescue; they do provide professional service to make this trip a life time journey.
Given Everest base camp trek tips and tricks are collected very carefully to give you the great experience. Please do not neglect these life saving tips for Everest base camp trek; which plays major role in high altitude. Base Camp Excursion is a local adventure company specialized in Everest base camp trek contact to achieve the destination of dream.