Best travel insurance for Everest base camp trek
Are you planning to visit Nepal? It is recommended that you have your personal travel insurance with you. Make travel insurance policy with best travel insurance for Everest base camp trek. Make sure insurance cover helicopter rescue service and treatment cost before departing to Nepal. For faster medical facilities and travel facilities, these insurance follows to be of great help. The best insurance for Everest base camp trek is set up and adopt you with all assistance required quickly.
Do you need travel and trekking insurance for a trip to Nepal?
We are not insurance agents to make travel insurance. You have to make your insurance policy in your own country with reputed insurance company. We request you to leave a copy of your policy card before start the Mount Everest base camp trek. It makes us easy to follow you and your insurance company immediately to arrange helicopter rescue, in case of emergency. Now you are clear about best travel insurance for Everest.
Select the best travel insurance that covers helicopter rescue on altitude sickness and other health issues. Best medical insurance for Everest base camp trekking in Nepal is an essential for all travelers to visit Khumbu region Nepal.

Everest base camp trek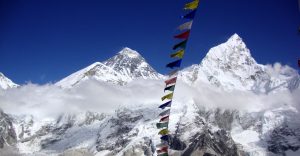 Mount Everest view trek
Gokyo lakes trek
Everest Cho la pass trek
Everest base camp trek via Jiri
Luxury Everest base camp trek
Phaplu to Everest base camp trek
Gokyo to Renjo la pass trek
Why travel insurance is important?
The need for medical and other facilities would be an unknown part. Probably they occur suddenly at a time without any prior notice. Such situations may trigger you in even more danger as finding help on Everest is useless. Thus insurance may help you with all necessary requirements and trekking guide you to the right path at the same time.
Certainly planning such travel insurance would cover up your entire evacuation needs at the top of the mountain while in an emergency. Thus choose the Best travel insurance for EBC trek.  Buying such travel insurance policies protects you with all expenditures of doctors and hospitalizes. Thus it depends solely on you how you choose the best travel insurance for Everest base camp for yourself.