Electricity along Everest base camp treks to recharge camera batteries
Trekking is a wonderful experience of a lifetime and a great way to connect with nature. There are proper Wi-Fi connections and electricity service available in Everest trekking route. You can get internet and battery charging facility during trekking period when necessary. Must not miss the lifetime chance and try to capture many photos of excellent scenery.
Electricity along Everest base camp treks
Almost lodges and tea houses of Everest base camp trek and Gokyo lakes trek route have electricity. You don't have to worry about anything to charge your electronic devices. But you have to pay certain amount of money to charge the devices like iPod, camera, cell phone, laptop etc.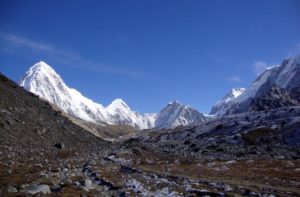 Lukla, Phakding and Namche Bazaar you will get proper electricity above these places Tengboche, Dingboche, Lobuche and Gorekshep you can recharge your batteries with solar energy. To do so you have to consult with hotel owner.
If you book luxury trip to Everest base camp or Everest view trek then you will get recharging facility in your own room free of cost.
Trekkers can get electricity along Everest base camp trek to recharge camera, cell phone, tab, laptop batteries and other electronic devices in each tea houses. You have to pay small amount of money for charging batteries Everest base camp trek.
Everest base camp trek, 9 days, 10 days, 12 days, 14 days
Mount Everest view trek, 5 days, 7 days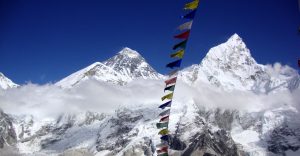 Gokyo lakes trek
Everest Cho la pass trek
Everest base camp trek via Jiri
Luxury Everest base camp trek
Everest three pass trek
Ama Dablam base camp trek
Phaplu to Everest base camp trek
Gokyo to Renjo la pass trek
Charging camera batteries cost during Everest base camp treks
Many trekkers who carry their cameras along with them and stay in lodges are provided with facilities to recharge camera batteries. Basic cost to recharge your electronic device start from US$ 3 to 7 depends on the elevation of the places. In larger places on the Everest base camp reliable supply of electricity is made available.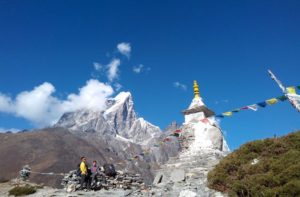 Use of solar power electricity along Everest base camp treks
Solar power is made available for trekkers in remote lodges that are at higher altitudes mainly depending on the sunny weather. Sunlight is an excellent solar charger that is widely used by trekkers in remote areas, and it is possible to recharge batteries easily here.
These days' lodges in many places are equipped with battery charging facilities. Everest base camp treks to recharge camera batteries in solar system also the same cost. Now days you can get portable solar charger also you can buy and use it while walking on the trail.
Use power banks on Everest base camp treks
It is best to carry along power bank to avoid any issues related to charging of batteries. Extra batteries can be carried along, and they need to be kept warm, as the cold weather is what drains the charge of the batteries. Power bank an alternative and useful device to recharge your camera batteries, cell and iPod to listen music.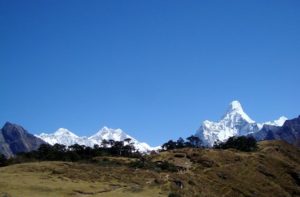 It is always better to carry spare batteries that are fully charged. In case your digital camera is compact then the battery power can be retained by keeping the camera warm, and this can be done by placing it your pocket before it is turned on.
The trek these days in Everest base camp are more comfortable, and there is proper electricity along base camp treks in places. Now you know the Imperative tips to know regarding electricity along Everest base camp treks to revive camera batteries.
We are local tour organizer of Khumbu region, if you interested to go to Everest base camp write us. We organize full board cheap and best EBC trip with all basic facility like food, accommodation, internet, hot shower, guide, porter and permits etc.