How many days engage for tours to Everest base camp trek holidays
An Everest base camp trek holidays in the Himalayas is most adventurous destination that you traveled ever. Days engage for tours to Mount Everest base camp trek depends on from where you start the journey. Days that engage during, which route you are following. Basically minimum 12 days require for Everest base camp from Lukla. 20 days needed if you start from Jiri or Shivalaya.
If you would like to cover Gokyo lakes also on Everest base camp trip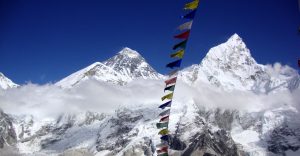 then takes 16 days time. There are other possibilities with three passes of Everest, Tumlingtar to EBC, Rolwaling to EBC etc. Beginners may plan to visit till Mount Everest view point above Namche bazaar within 4, 5 days.
Mount Everest base camp trek holiday's duration calculated including 2 days rest in between to minimize the risk of acute mountain sickness. It is highly advisable to perform this trip with the supervision of experienced guide, local support staff & sufficient proper tools to make safe and sound.
Available shortest option to complete Everest base camp trek in 3 days and cheapest option is to hire a guide / porter or backpacking in Nepal. Travel with few extra days for just in case because some time Lukla flight blocked due to the cause of weather.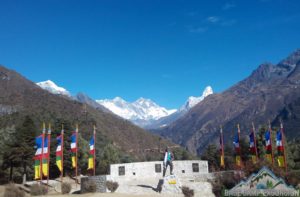 On this whole journey of Mount Everest base camp holiday you will get chance to visit the natural world heritage sites "Sagarmatha national park" wildlife, plants, Sherpa people, culture and diverse geography. Do not rush up in the high mountain area, slow and steady walk make sure the achievement.
If you have less time / energy then helicopter ride to Everest base camp from Kathmandu helps to make dream true. Everest base camp trek helicopter return 8 days tours also available to avoid the same way back by walking.
The Everest base camp trek holidays generally takes minimum 9 days tenure. Nevertheless, it can be customized as per your requirements. I think given article make you clear how many days engage for tours to Mount Everest base camp trek holidays. We are specialized company on Everest trekking region of the Himalayas. If you would like to go to explore Everest base camp Nepal with the support of professional staff email us. Be a part of this epic journey to acquire an awe-struck experience.