International Mt Everest day celebrates as an anniversary of first Mount Everest summit
Mount Everest is a subject of great wonder and awe to the mountain lovers. As it is a great challenge for anyone to reach the summit of this highest mountain peak in the world. Earlier, the conquer of this peak was considered to be totally impossible, due to the innumerable dangers faced in this way that stopped the mountaineers to reach the summit alive.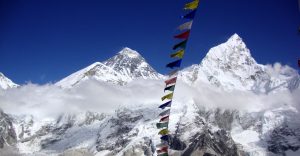 However, two brave and outstanding mountain climbers, Tenzing Norgay and Edmund Hillary of joined hands for this cause, as a part of a British expedition. They started their expedition and finally reached the summit of Mount Everest on May 29, 1953, at 11.30 am in the morning.
Hence, this special day is now celebrated as International Mount Everest Day, in the memory of this memorable achievement.
Since then, plenty of mountaineers had successfully climbed to the peak of Mount Everest, inspired by the success of these two highly revered mountaineers. As this peak is above the two-thirds of the earth's atmospheric layers, there is an acute shortage of oxygen and the temperature is extremely cold, many degrees below the freezing point.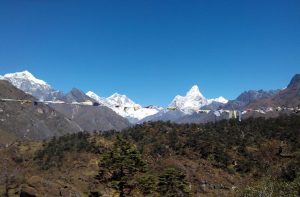 Moreover, there are dangers of landslides, snowstorms, and earthquakes that claimed the lives of many climbers till today.
Each year international Mount Everest day celebrated to memorize the grand achievement and promote  the mountaineering tourism in Nepal.
Government of Nepal & tourism organizations organize different types events on the occasion of Everest day like reward the climbers, march etc. In Nepalese dialect, it is also called 'Sagarmatha Day', as Mount Everest is locally known by that name.
The ascent on Mount Everest still demands special training and skills in peak climbing but any one physically fit can reach the Everest base camp and Kalapatthar easily. If you interested to celebrate International mount Everest Day in Nepal or would like to go for Everest base amp trekking in the Himalayas email us to get the quality service.