How crowded is Mount Everest base camp trek during peak season
World famous walking trail the Mount Everest base camp trek will be very busy during peak season. Each year about 35000 people visit Khumbu region for trekking mainly in between spring and autumn season. It make you clear how crowded is Mount Everest base camp trek route. The base camp offers the wonderful sight of Mount Everest, the tallest peak in the earth.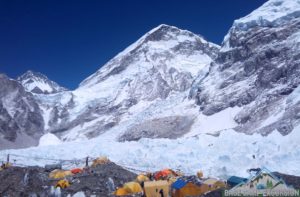 Flow of people will be very high during the April to May because Everest climbers also reach EBC for summit in these months. Both spring and autumn are the best time to go for Mount Everest base camp trek Nepal. It is not easy to put the exact number of trekkers, but it can be said that there will be a continuous flow of tourist.
The peak seasons are usually during late March to May and October to December. It is better to avoid these months if you want to enjoy a nice easy trek without people jostling for space.
Mount Everest base camp trek crowds in spring and fall
The best way is to do the trekking during the February and March. This time it may be a bit cooler than the peak seasons, but the skies will be clear and offer a good Everest view of the peak itself.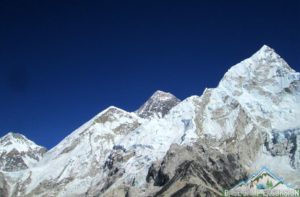 The last week of August is also a good time to do Everest trek because you will find much lesser trekkers during this time and you get the trails for yourself.
Mount Everest base camp trek crowds are least due to the inclement weather conditions prevalent in monsoon and winter. If you don't mind the conditions email us we organize crowd free trip to Everest as per your demand.
We advise all travelers to travel EBC with few extra days for acclimatization and flight delays due to the weather. Experience the most popular trekking sites in the world. Lets check when is the best time to enjoy Everest base camp trek in Nepal.