How high is Everest base camp south & north with elevation reviews
The best destination for trekking enthusiasts is definitely the Mount Everest base camp its elevation 5360 meters or 17585 feet above sea level. Mount Everest is the highest peak in the world, and especially Mount Everest base camp trek provides a lifetime experience. It is very imperative that trekkers are aware of the important details before going for trekking like how high is Everest base camp.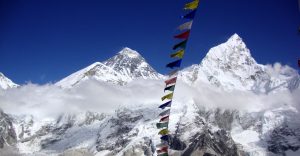 Imperative information on Mount Everest base camp
Mount Everest base camp trek is considered to be the most intense and grandest walk in the Himalayas. It is an adventurous experience trekking in the mountains and especially in the Everest base camp which is about 17,590 feet and that happens in Nepal region.
To climb the Mount Everest trekkers can go through 2 main routes northeast and southeast. The frequently used route by trekkers is the Southeast, and it is much safer and has the easier right of entry.
Grab an opportunity to scale how high is Everest base camp south & north with given trip to Nepal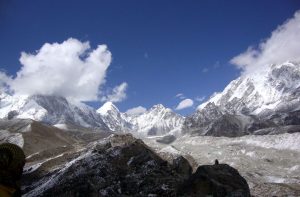 Everest base camp trek 
Mount Everest view trek
Everest Cho la pass trek
Everest base camp trek via Jiri
Luxury Everest base camp trek
Everest three pass trek
Ama Dablam base camp trek
Phaplu to Everest base camp trek
Gokyo to Renjo la pass trek
How to prepare for Nepal trekking tours to Everest base camp
It is very important for trekkers to understand the location, region and best season before making a decision to go to the base camp. The base camp happens in the Sagarmatha region, and Lukla village provides the entry to the wonder of the world. Individuals can reach the Lukla village by air, and it takes about 40 minutes from Kathmandu by air to reach trekking beginning place.
It is very imperative besides knowing how high is the base camp to be aware of other possible options to reach this destination Lukla. A bus ride from Jiri can be taken to the Lukla village and then mountaineers can trek on to Lukla. However, the option of reaching the destination by flight is much preferred as it takes 6 days to reach Lukla by road.
How high is Everest base camp Nepal ?
The height of the south base camp Nepal is about 17,590 feet or 5,360 meters.
How high is Everest base camp Tibet?
The height of north base camp Tibet is about 5,150 meters or 16,900 feet. We arrange Kathmandu to lukla flight booking and guide porter hiring service in Lukla and Kathmandu too as per hikers and climbers demand.
What is the best season to climb Mount Everest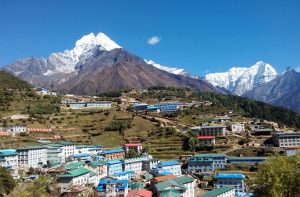 Apart from knowing details about the Everest base camp elevation, it is important to know the best time for trekking. Autumn which falls in the months of September to November and spring that covers the months of March to May are the perfect seasons to visit the Mount Everest base camp Nepal. This is an amazing opportunity of embarking on a phenomenal journey that has been set many decades ago.
The weather is very harsh in the months of January and February, and it is not advisable to hiking the high mountains. August and July as it receives rainfall in lower altitudes and there is snow at higher altitude. Nevertheless, it is forever a cold, barren region as the Everest is within the Khmbu Ice Fall and the surrounding area is a total glacier.
What to expect on a trekking to Everest base camp Nepal
The region all over this place is very beautiful. Hiking trip to the Everest view point above Namche offer the best Everest panorama views. Tourists can visit the remarkable monasteries like the Tengboche, and that provides the experience of the ancient Tibetan culture as well as the scenic view of the Sherpa villages. A trek to the Everest base camp provides the wonderful experience.
The glaciers; mountain passes as well as a panoramic Everest view of the vast Himalayan range are remarkable features of Khumbu Nepal. Thousands of trekkers visit this destination every year, and it is from Lukla that the mountain climbers trek upward to the place Sherpa capital of Namche Bazaar altitude 3440 meters and the Everest base camp altitude is 5360 meters.
Tips to make successful trekking to Everest basecamp trip
It is very obligatory that mountaineers / trekkers proceed gradually and not rush as without taking any rest it would result in altitude sickness. It is moderate trek anyone physical fit can go to there but you always think and step up slowly and surely method with proper rest in between for acclimatization.
We advise you to check best luxury Everest base camp trek organizer Adventure Company and experience guide that make your journey safe and successful. There is really no harm to discover the Everest base camp, but you have to make sure that your own safety will never be compromised.
It would be best to enjoy trekking while ensuring that your life will not be put in danger. Here you are clear about significant information about Everest base camp height and the best option to reach the destination. Write us we are happy to organize your trip to make you happier.