Interesting facts about Mount Everest – Mount Everest facts
Every year hundreds of mountaineers trek to Mount Everest. However, only a few know the facts about the tallest mountain. If you want to know some of the facts about Mt. Everest, then you should definitely go through this entire article to enlighten yourself. Here are some of the most interesting facts about Mount Everest was known by very few people!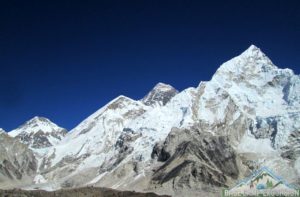 Everest is the tallest mountain on Earth
Here are a few Mount Everest facts for all. People know this mountain as the tallest mountain on earth. However, if you measure this from the base, you will see that this is not the only tallest mountain. There are quite a number of mountains that are taller than this one.
Mauna Kea, which is in Hawaii, tops this list. However, the factor that keeps this becoming the tallest mountain is the height above sea level. The height of the latter one is only 4,207 meter. Thus, it is making Everest the tallest one with a height of 8,848 meters.
Given packages helpful for you to know about Mount Everest facts and history with things to know about Mount Everest Nepal

Everest base camp trek, 9 days, 10 days, 12 days, 14 days
Mount Everest view trek, 5 days, 7 days
Gokyo lakes trek
Everest Cho la pass trek
Everest base camp trek via Jiri
Luxury Everest base camp trek
Everest three pass trek
Ama Dablam base camp trek
Phaplu to Everest base camp trek
Gokyo to Renjo la pass trek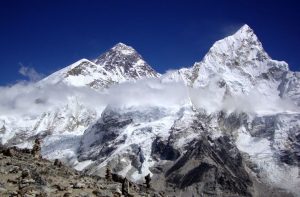 The first to reach on top of the world
It is widely known that Sir Edmund Hillary and his team was the first one to summit the top of Mt. Everest. However, only later on his teammates accepted that it just Hillary, who was able to make it to the top. George HL Mallory was the first to make an unsuccessful attempt to climb the mountain. His dead body was found in the late 1990s.
Home to black spiders, Interesting facts about Mount Everest for kids!
At an altitude so high, it is very difficult for human beings to survive. However, a few black mountain spiders are known to invade the steep mountain slopes. They are known to feed on dead insects that are blown by the wind.
These are Mount Everest facts – Interesting facts about Mount Everest
Tourist attraction of Khumbu Nepal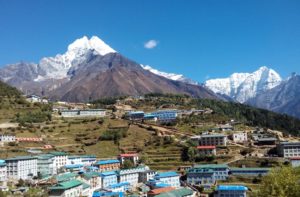 This is Nepal's one of the most favorite tourist destination. Over thousands of year, people come to visit this place. This place is like a shrine for many mountaineers. However, standing at the present time, there are a number of mountaineers who have made it to the Everest summit and made their country proud.
These Everest facts are not known by many people. Thus, if you are at all curious, you should dig deep to know about the Everest facts and information.
After reading this article you are clear about Interesting facts about Mount Everest. We organize Everest base camp trek, Everest view trek, Gokyo lakes trek and other trips in this region. If you would like to explore this interesting destination Khumbu region and Everest base camp write us.