Off season Mount Everest base camp trek in June, July, August and December
Trekking Everest base camp during summer or during Monsoon which falls on June to August might be affected by rain. But still trekkers go to trekking Khumbu region in June, July and August months. These months there is no dust in the sky. Major attraction of this season is the incredible interaction between rain, cloud and mountain, some time hide some time become crystal clear. December is the beginning of winter very cold but offers really great Mountain View. If you are seeking crowed free walk then off season is the highly recommended time to go to discover Everest trekking region.
Traveling during the off seasons is not highly recommended as the weather is quite harsh. The Monsoon season lasting between June and late August, and the winter season lasting between December and February are usually not the best times to be traveling to Everest trekking region Nepal. If you interested to know the monsoon and winter in the Himalayas region you are welcome.
Instead of best time to travel to Everest base camp trekkers visit this incredible landscape in off season also to avoid the crowed. Go for Everest base camp trek in monsoon season get a lot of fun and excitements.
Everest base camp trek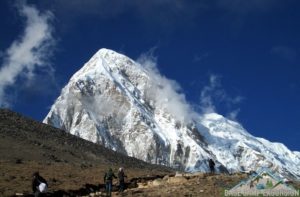 Mount Everest view trek
Gokyo lakes trek
Everest Cho la pass trek
Everest base camp trek via Jiri
Luxury Everest base camp trek
Phaplu to Everest base camp trek
Gokyo to Renjo la pass trek
During Everest base camp trekking trail there is not any barrier during monsoon trekkers go easily. If you are thinking Monsoon season is usually rains, misty conditions and landslides then the situating of high altitude is quite difference. There is less rain in high altitude. Clouds actually limit you from having the best experience but you can enjoy the trip. Everest base camp trek route is one of the most unforgettable places in the world that adventurers should not miss.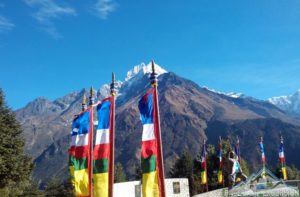 Weather climate and average temperatures in June, July, August and December
Average maximum temperature during monsoon is 25 degrees C during in sunny days and minimum -15 degrees C in the morning and night time. The hours of sunshine at Nepal, Khumbu at this time of the year happen to be only 4 hours.
These are fewer compared to those the trekkers and climbers get to enjoy in the preMonsoon and post Monsoon period. The rest of the day is usually misty which actually limit the clear view of the scenic mountains. We fulfill your desire to touring the Mount Everest base camp trek in June, July, August and December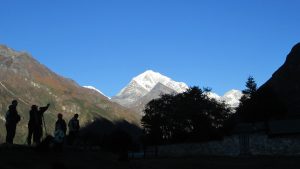 .
While having Mount Everest base camp trek in June, July, August and December, you will get the experience of going through some of the wonderful villages of Sherpa people. So, you will get a very good opportunity to know about their culture. You will surely be happy to see the welcoming attitude of the local Sherpa people.
You will memorize spending some quality time in these villages for a very long time for sure. We Khumbu specialist organize off season Everest base camp trek in June, July, August and December months in you interested to get hiking experience in these months write us.
Off season Mount Everest base camp trek in monsoon, June July August