Guidelines to book Everest base camp trek
Nepal is one of the best travel destination in the world. It bejeweled with vast natural resources, geographic variation and rich cultural diversity. To promote such tourism destination, Nepal government announces the visit Nepal year event to invite 2 million travelers from around the world. We invite all to participate in the celebration of Nepal Tourism Year event.
Actually visit Nepal year is a great event to promote Nepal tourism. On this occasion, Base Camp Excursion offers special discount on each booking of Everest base camp trek online. Everest base camp is arguably one of the world's most popular treks. The trail allows you to experience the beauty of the Himalayan mountain terrain and the view is quite lovely. Follow the guidelines to book Everest base camp trek in advance.
The main things to see & best places to visit in Nepal
1. Sagarmatha national park (Mount Everest region)
2. Lumbini garden (birth place of Buddha)
3. Pokhara (Most beautiful travel destination Nepal)
4. Kathmandu valley and heritage sites Nepal
5. Upper Mustang the last forbidden kingdom of Himalayas
6. Incredible Dolpo "hidden Shangri-La"
7. Chitwan national park
Mainly tourist from around the world come to visit to observe Nature, culture, Mount Everest, Himalayas and the birth place of Buddha etc.
Recommended Nepal trekking tours to do
1: Everest base camp trek
2: Everest view trek
3: Kanchenjunga base camp trek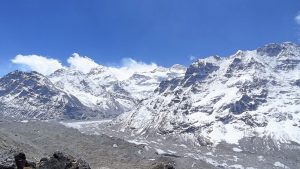 4: Manaslu circuit trek
5: Upper Mustang trek
6: Poon hill trek
7: Annapurna base camp trek
8: Upper Dolpo trek
9. Langtang valley trek
10: Annapurna circuit trek
List of 2020 celebration holiday trip to Nepal
Visit Nepal year event organize to centralize the attention of travel enthusiast all around the world to discover its natural beauty. There are so many reasons to visit Nepal, among of them trekking, tours and mountaineering are main.
Mount Everest, Himalayas and Lumbini garden are targeted places for "Nepal tourism year' announcement. The information about 'Visit Nepal' promotion will give a positive message to the world and the campaign will attract more tourists to Nepal. The best way to ensure that your tour runs smooth is by making your booking well head of time for preparation. If you need even more information on why visit Nepal? contact us. Everest base camp trek for visit Nepal year is the highly recommended trip.