What type of toilet facilities available on Mount Everest base camp trek
It is important to know about toilet facilities available on Mount Everest base camp trek route, Nepal, before heading for your journey. Of course, you cannot expect a luxurious five-star toilet facility at a height of about 5000 meters amongst the hostile environment. Most of the tea houses on Everest trail have squat toilet facilities but recently build tea houses or lodges have western style toilets as well.
Why is it important to know about the toilet facility when you are trekking
Reaching Mount Everest is the greatest dream of all most all mountaineers. You must figure out information about types of the toilet at Everest base camp. This is important to know because-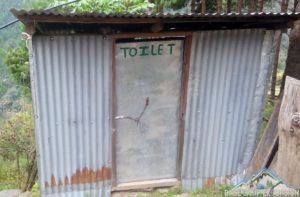 You can maintain hygiene in a proper way
You can carry necessary toilet belongings as per your requirement
You will have an idea of the condition of the place beforehand
Both European and normal toilet facilities on Everest base camp trek available to use while trekking in Nepal. Few trekkers use the open area / forest as a Everest base camp trek toilets on way to hiking.
Everest base camp trek, 9 days, 10 days, 12 days, 14 days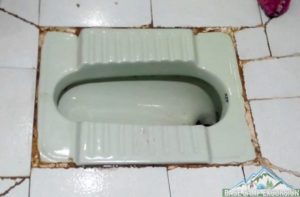 Mount Everest view trek, 5 days, 7 days
Gokyo lakes trek
Everest Cho la pass trek
Everest base camp trek via Jiri
Luxury Everest base camp trek
Everest three pass trek
Ama Dablam base camp trek
Phaplu to Everest base camp trek
Gokyo to Renjo la pass trek
Types of toilets available at Mount Everest trekking route
Toilet facilities are not very abundant in mountain trekking route of Mt. Everest. You will find the toilets in the tea-houses and small restaurants till Gorakshep close to base camp. They also allow you to use the toilets in free. But if you are expecting more toilet amenities up in there, you will be disheartened.
In lower region the frequency of occurrence of villages are more. The types of toilets you can find over here are the Asian model. As water facility, you can expect a bucket in the toilets you clean you up.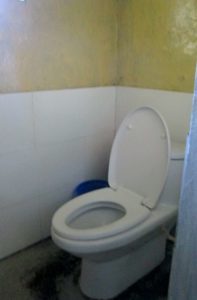 Now a day flushing toilets are also being introduced in Mount Everest base camp trekking route with increasing number of foreign mountaineers each year.
The flush toilet is there due to hostile weather condition and scarcity of proper amenities it is better to carry your own hand paper with you to avoid a false situation.
As you will go higher, the trail the frequency of a number of village's drops down, and the toilet condition also varies accordingly.
Because it is quite a low temperature as you climb higher; especially during the night the water generally freezes. And it's become tough flush toilet or Asian toilet until the sun is warm enough to melt the water in the toilet. Hotel owner keep the hot in toilet hole water to run toilet properly.
Toilets on Mount Everest base camp trek route turns to be just a small log hut with the dark pit as you climb higher. And if there's still no place to answer your nature's call; a rock side or behind the shrubs is secured enough for a time being. Now you are clear what types of toilet facilities available in Mt. Everest trekking route in the Himalayas.
It is highly recommended to carry toilet paper and other requires toiletries for Everest base camp trek with you. If you book luxury Everest base camp trek then you will get all best attach bathroom facilities during trekking period. When you book budget package or guide, porter service then you will get the basic toilet facility in tea houses.
If you would like to go to explore Everest trekking area write us we organize low elevation Everest view trek as well as the high altitude Jiri to EBC, Three pass trek, gokyo lakes trek, cho la pass trek, Renjo la pass trek and peak climbing expedition in Khumbu area write us to get the quote.