Everest base camp trek in November an Explore Himalaya trip
The common dreams of many travelers to go for trekking in Mount Everest base camp. It is important to know how is the weather, when is the best time to go before heading to Everest base camp Nepal. Here we are going to inform about the EBC trek in November. Everest base camp temperature November decrease slowly to meet the cold winter. Because of the global warming effect everything going late. In this way November also is the perfect months to discover Mount Everest. On the months of November the weather will be even clearer.
Spectacular beauty of nature make trip to Everest in November is an unforgettable moments. Make research about weather, climate and temperature during in November prior to go. It is possible to do Everest base camp trek with Gokyo ri and Chukhung ri in the end of autumn season.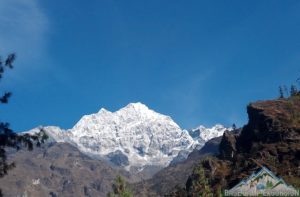 Everest base camp trek, 9 days, 10 days, 12 days, 14 days
Mount Everest view trek, 5 days, 7 days
Gokyo lakes trek
Everest Cho la pass trek
Everest base camp trek via Jiri
Luxury Everest base camp trek
Everest three pass trek
Ama Dablam base camp trek
Phaplu to Everest base camp trek
Gokyo to Renjo la pass trek
Weather and climate during Everest base camp trek in November
The month of November is the beginning of winter season in Nepal. Weather and climate is fine for trek but it is little bit colder then October. During the trekking period trekkers enjoys the scenic views around.
There are many trekkers on trail to EBC during this month but from the last week of November the number of trekkers decreasing rapidly. Journey to Everest base camp trek in November worth taking offers incredible view of the Himalayas.
Everest base camp temperature in November
The temperature in the Everest base camp can be 15 degrees C to 20 degrees C maximum during the daytime. It is as low as -10 degrees C in the morning and nighttime. It is necessary to wear best shoes, carry enough warm clothes, down jacket and sleeping bag.
The Everest base camp trek in Nepal starts from Kathmandu and passing through the Lukla, Namche bazaar, Tengboche, Dingboche and Lobuche to EBC. Check the Everest base camp weather on November and select the best trekking gear including best sleeping bag to keep you warm.
Imperative tips for Everest base camp trip in November
It gives you a lot to explore and know about nature and its work. Going for a beautiful trekking experience in Mount Everest base camp during this period is a little tricky as it is freezing. But the stunning mountain views with crystal clear blue sky make sense and all trekkers forget the stress and difficulties.
We organize walking holidays Nepal to show you the exciting and magical mountain ranges of the Himalayas. Write us to get private and group joining trip quite with all detail.