Mt Everest base camp trek in March the beginning of spring
Trekking to Mount Everest is always a thrilling experience but Everest base camp trek in March provides you an extra ordinary travel experience. Because it is the best time to go to explore Everest region of the Himalayas. If you are planning for tour in Mount Everest base camp in the month of March.
It is very strategic pick on the timing to be at the World's tallest mountain. The Nepal side base camp of Mt. Everest is the famous base camp between trekkers. The trek to Everest base camp takes about 12 days, 8 days to go up and four for climbing down.
Favorable weather, climate and temperature in the beginning of spring makes Everest base camp trek in March surprising trip to Himalayas. Suggested packages to explore Everest are listed below.
Everest base camp trek, 9 days, 10 days, 12 days, 14 days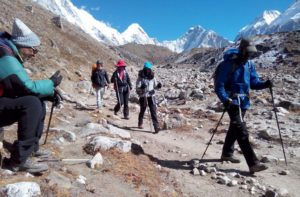 Mount Everest view trek, 5 days, 7 days
Gokyo lakes trek
Everest Cho la pass trek
Everest base camp trek via Jiri
Luxury Everest base camp trek
Everest three pass trek
Ama Dablam base camp trek
Phaplu to Everest base camp trek
Gokyo to Renjo la pass trek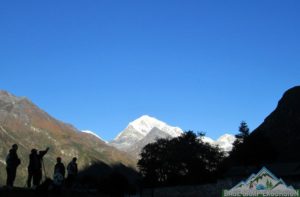 Weather and climate during Everest base camp in March
The month of March is usually a good time to be accomplishing the Mt Everest base camp. You should also be able to enjoy the warm temperatures during the day.
You are bound to enjoy 7 hrs of sunshine on average daily. Before the Monsoon season on the months of spring suitable for almost activity in Khumbu without being affected by excessive temperatures.
Average temperature is ranging from about 17 degrees C to maximum of 25 degrees C during sunny days. -15 degrees C is the average minimum temperature on morning and night time. Your desire to have easy trek up to EBC and Kala Patthar fulfill in month of March.
Everest base camp trek in March offers an unhindered view of the valley, a sweet glimpse into the Buddhist culture, breathtaking scatter of wild flora and fauna, lively rivers and natural trails.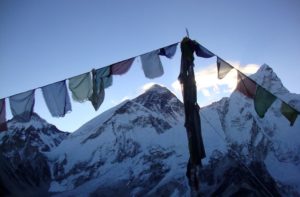 Tips and facts for Everest base camp treks in March
In this month can able to catch a beautiful glimpse of the Himalayan peaks in really suitable temperatures. This means that you should not give excessive attention to the packing of heavy and warm clothing.
Light clothing will do just fine but since the nights are cold, you should have a number of warm clothes including warm sleeping bag. If you want to have a trek to Mount Everest but you don't know when is the best time to reach the Everest base camp?
In such a scenario Nepal Everest base camp trek in March can be a perfect option for you. We are local travel agents Nepal and organize walking holidays to Everest trekking region Khumbu. Write us to get the private trip quote or available group joining departure date to join a group.
Need to know climate & temperature during Everest base camp trek in March