Winter Everest base camp trek in January
Mount Everest base camp trek in January is doable, lets commence winter trek in Nepal to know how cold is the weather of Everest base camp in January? The Mount Everest base camp trek is one of the most well-known events around the globe. Travelers and adventurers from far and wide come to give this place a visit directly to experience this journey at least once in their lifetime.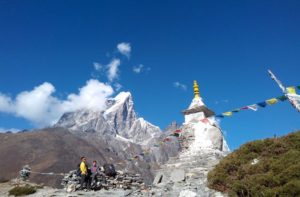 After successful summit of Everest by Sir Edmund Hilary in 1953, Everest base camp trek become one of the most popular destinations in the world. Some of the best sceneries in the world can be seen here in places like Kala Patthar, Khumbu Glacier, Tengboche monastery, Namche bazaar, Khumjung, Everest view point and so on.
Planning to go for trekking to Everest in January, follow the advice of destination expert. Weather & climate is fine in winter months but Everest base camp temperature in January really chilly; pack sufficient warm clothes, boots & sleeping bag.

Everest base camp trek, 9 days, 10 days, 12 days, 14 days
Mount Everest view trek, 5 days, 7 days
Gokyo lakes trek
Everest Cho la pass trek
Everest base camp trek via Jiri
Luxury Everest base camp trek
Everest three pass trek
Ama Dablam base camp trek
Phaplu to Everest base camp trek
Gokyo to Renjo la pass trek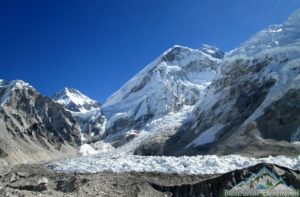 Weather and climate during winter Everest base camp trek in Jan
Mount Everest base camp trek in January is not easy and warm like spring and autumn. It will be very cold in Everest region in this month. January month fall in winter season in Nepal.
It is important that you have to carry enough warm cloths to go for EBC trek in January. Snow falls start from the mid of December till February. During the day time offers crystal clear weather and great snow covered Mountain panorama. To capture the unbelievable beauty of Everest trekking region in winter some trekkers visit this area. They don't care about cold.
Is it possible to trek to Everest base camp during winter?
Yes it is possible to trek to Everest base camp on the month of January but you have to have very good trekking gears, warm clothes to protect you from chilly cold.  Average temperature in winter above 4500 meters is in between −5 to −12 °C at night and evening before sun rise.
Tea houses open year round only few cook & staff in hotel.  Most of the travelers visit Kalapatthar for sunrise view in the morning. If you are seeking the best time for photography then you must go afternoon.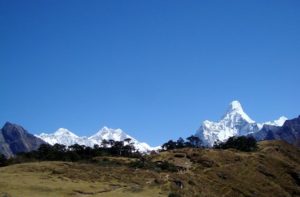 Average Everest base camp temperature in January
Everest base camp trekking in January is not recommended but you can go till Namche bazaar and Everest view point to see its extreme beauty. During this period of time, the area is mostly dominated by the jet streams coming in from the Northern hemisphere which is responsible for bringing in high winds and colder temperatures.
This is occasionally accompanied by heavy snowfalls as well. We advise you not to go about hiking Mount Everest during this month as conditions are hazardous.
If you still wish to go to the Everest base camp trek in winter, then you can do so by keeping in mind some basic measures of caution. Being an Everest adventure tour organizer Nepal, we organize this trip as per your requirements write us.