Who are the Sherpas of Mount Everest & Sherpa people Nepal
You would be wondering "what is a Sherpa"? The meaning of the word "Sherpa" can be understood as "Sher" that means east and "pa" that means people. So Sherpa are eastern people belonging to the mountainous and hilly regions of Nepal. Let us learn more about "what are Sherpas" and their culture in detail. It's important to know; who are the Sherpas of Mount Everest, Sherpa people of Nepal & what does a Sherpa do at Mount Everest for living, culture & lifestyle at once.
Who are the Sherpas of Mount Everest?
Sherpa's are a widely known Nepalese ethnic group who are famed for their outstanding climbing skills and exemplary strength and endurance especially at high altitudes. Mount Everest Sherpa's are well known as the brave climbers.
It great time to know; why are Sherpas helpful in climbing expeditions by doing trekking to Everest area Nepal. Beside that you can discover, what does a Sherpa do at Mount Everest for living, culture, lifestyle, Language, dress as well as the name of first Sherpa to climb Mount Everest also at the same time.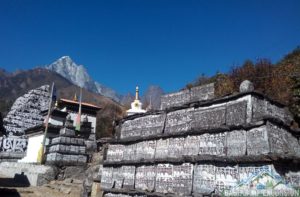 Everest base camp trek, 9 days, 10 days, 12 days, 14 days
Mount Everest view trek, 5 days, 7 days
Gokyo lakes trek
Everest Cho la pass trek
Everest base camp trek via Jiri
Luxury Everest base camp trek
Everest three pass trek
Ama Dablam base camp trek
Phaplu to Everest base camp trek
Gokyo to Renjo la pass trek
Location where Sherpa people live
Lets check Where do the Sherpas live? Sherpa people Nepal live in the high hilly regions of the Himalayas, however there are some of them who live in the Rolwaling valley and in the Helambu region. The oldest Sherpa village in Nepal is Pangboche.
There are some Sherpa's who are also seen in the states of Sikkim, Tibet, Bhutan, the northern areas of West Bengal and the towns of Darjeeling. World famous Sherpa people stay in Solokhumbu district, Khumbu valley in Nepal.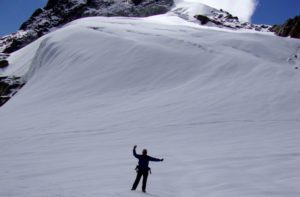 Language of Sherpa people Nepal
Do you know what language do the Sherpas speak? The language Sherpa people speak with each other is popularly called as "Sherpa language". This language is a combination of Eastern Tibet language called Khamba and Lhasa dialogue similar to Tibetan Language.
Religion of Sherpa people Nepal
Sherpas primarily worship Buddhism. In addition to Lord Buddha and various other honorable Buddhist divinities, the Sherpa also have faith in deities who have resided in mountains, caves, and forests. That is the reason they treat a large number of Himalayan Mountains are treated very sacred. Mani rimdu festival and Lhosar are the major festival celebrated by Sherpa people.
Traditional clothing
The clothes Sherpa wear resembles like that of a Tibetan clothing. Ancient Sherpa people Nepal used to wear home spun silk and wool fabrics but with passing time and advancement people have started wearing ready made material. The common clothing of Sherpa men is long sleeved robes that reach slightly below their knees whereas the traditional clothing of Sherpa women is long sleeved dresses touching the floor. These dresses are made up of wool.
What do Sherpas do on Mount Everest?
Sherpa people are skilled and experienced climbers lead the trekking and expedition on Mount Everest.
How much do Sherpas make on Everest?
Sherpa can earn $3,000 and $5,000 in a single season when climb Everest.
Who lives in Everest?
People live in Mount Everest region are Mainly the Sherpa.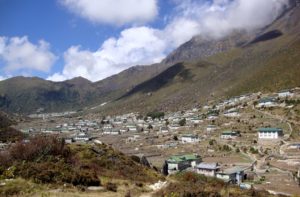 What is the Sherpa?
Sherpa are the Himalayan people famous in the world for mountaineering skill.
Importance of Mount Everest for them
Sherpa's are considered to be elite mountaineers and early explorers of the Himalayan regions. They do not experience any discomfort at high altitudes and so serve as guides for expeditions in climbing Mount Everest. Tenzing Norgay is the most popular Sherpa who reached the summit of Mount Everest in the year 1953.
We are Everest trekking region based adventure company Nepal and organize Everest base camp trek, Everest view trek, gokyo lakes trek, Everest expedition and other treks in Khumbu. If you interested to visit Everest area to know the detail about who are the Sherpa's of Mount Everest write us.
Mount Everest photo gallery