Advice to maintain hygiene during Everest base camp trek
Trekking is not an easy job to do as it needs lots of hard work with same amount of fitness, stamina and determination to go on. Hand sanitizer should be used every time after sneezing, opening shoes, after using toilet and before eating anything. It helps you to control germs and maintain personal hygiene during Everest base camp trek. To make the trekking trip a memorable one, you must follow hygienic rules to keep yourself and your loved ones safe. Otherwise, it will ruin the whole trip, if you fall ill.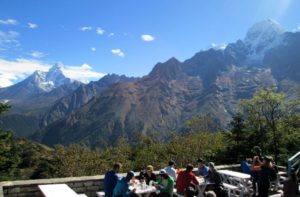 There are facilities available for food and accommodation at every height, so you must take care of the drinks and food you eat. As you are moving towards a high-altitude region, so you must take such kinds of food.
Simple and delicious local food, soups, tea can be taken. Even the cooks are trained there and know what to serve. They often attend various classes to learn few different kinds of food and which are suitable for trekkers.
Maintain hygiene by following these few rules
#It's better to chop off your nails.
#Hot boiled water can be used to avoid running nose.
#While coughing or sneezing, you must use tissue paper and later throw it away.
#Keep your body warm
#Sunscreen lotion must be used for protecting skin.
#Follow the preventive measure of high altitude sickness
#Drink plenty amount of water, tea or soup all through the day to prevent dehydration
#Do not take shower above Dingboche and Pheriche
#Do not ignore the signs of high altitude sickness
Daily exercise, yoga and hiking help you to stay fit and healthy. Our EBC trek packages and simple tips will improve your Everest base camp trekking in Nepal.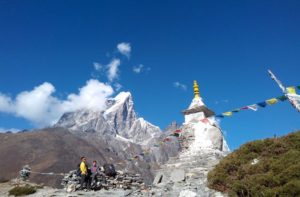 Everest base camp trek, 9 days, 10 days, 12 days, 14 days
Mount Everest view trek, 5 days, 7 days
Gokyo lakes trek
Everest Cho la pass trek
Everest base camp trek via Jiri
Luxury Everest base camp trek
Everest three pass trek
Ama Dablam base camp trek
Phaplu to Everest base camp trek
Gokyo to Renjo la pass trek
Importance of personal hygiene & health tips 
Personal hygiene should be considered first while trekking to Everest base camp. Good food and living style is compulsory to have a best journey. The food and the tea houses are very nice; there you can get all the treatment for problems faced by you at the height. Guide advice you about the quality foods, the restaurants have professional cook so that there could be no issue with food.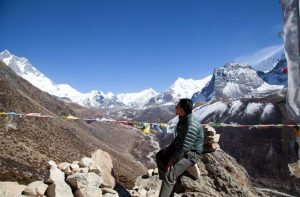 Advice to maintain hygiene during Everest base camp trek
Avoid drinking direct water from the taps as they might not be pure. Always carry mineral water with you and also do not throw away bottles here and there.
Most of the lodges and shops sell mineral water buy and drink. If you can't find mineral water, then purify tap water with iodine drops, water purification tablet. It is essential to maintain hygiene during EBC trek for happy trip.
You must exercise daily to stay healthy at high- altitude. Keep your body active and happy by interacting with people and enjoying Sherpa culture & nature views. If you interested to visit Everest base camp with recommended company Nepal then write us. We organize Everest base camp trek with proper hygienic ways with the support of professional guide and staffs according to your desire.