Amazing fun facts about Nepal and interesting facts about Nepal
There are so many interesting things about Nepal here we are going to introduce major amazing fun facts about Nepal as well as the interesting fact about Nepal. Nepal interesting facts can make anyone to go to this beautiful place on the lap of the Himalayas.
Top 10 interesting fun facts about Nepal
1: Highest peak of the earth the "Mount Everest" located in Nepal.
2: Birth place of Lord Buddha "Lumbini Garden" located in Nepal.
3: There are more than 100 ethnic groups of people in Nepal each with their own custom, tradition, rituals and languages.
4: Eight out of Ten world highest mountains are hosted in Nepal Himalayas.
5: Kali Gandaki gorge or Andha Galchi is the deepest canyon in the world situated in Nepal in between Dhaulagiri and Annapurna peak above 8000 meters.
6: Tilicho Lake is the highest lake on earth at the height of 4800m in Manang district Nepal
7: Arun valley is the deepest valley in the world situated in Nepal.
8: A Worlds highest human settlement also is in Nepal Himalayas.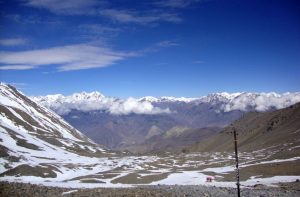 9: Major attractive part of the Himalayas with highest peak situated in Nepal.
10: Nepal is a naturally beautiful country in the world.
Top 10 Amazing Facts about Nepal
Check all the interesting facts about Nepal you should know below.
1: National flag of Nepal is the only flag that isn't a square and rectangle shape.
2: Most of Nepali eats by hands but Left hand must not be used for eating in Nepal.
3: "Kumari" Only living goddess in the world found in Nepal Kathmandu durbar square.
4: Since 1816 Nepalese Gurkhas have been parts of British army.
5: Taking photographs inside the most temples are considered illegal. Inquire for permission before taking photographs.
6: Nepal is the hub of Extreme Landscapes and water resources Paradise for Nature Lovers.
7: There are 80% of the people are Hindu, 10% are Buddhist and the rest are Muslim, Christian and other religions.
8: Traditional Nepalese marriage is a deal between the parents.
9: Public displays of affection such as kissing may be considered offensive.
10: Dal Bhat is the local most popular food of Nepal local eat every day.
List of interesting facts about Nepal inspires you to explore naturally Nepal at least once in a lifetime check available packages below.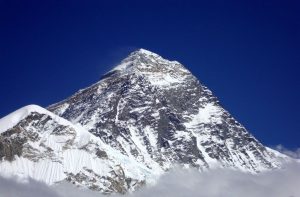 Everest base camp trek, 9 days, 10 days, 12 days, 14 days
Mount Everest view trek, 5 days, 7 days
Gokyo lakes trek
Everest Cho la pass trek
Everest base camp trek via Jiri
Luxury Everest base camp trek
Everest three pass trek
Ama Dablam base camp trek
Phaplu to Everest base camp trek
Gokyo to Renjo la pass trek
Interesting facts about Nepali culture
Say hello or Namaste if anyone is initiating a dialogue with you. The form of greeting in Nepal is Namaste or Namaskar.
Take off your shoes before entering a temple or one's home.
It is common to see same gender walking together hand in hand or with arms around each other. It is a common friendship gesture in Nepal.
Elders are called by their title but not by their names. Never call your daddy by his name nor do you call your mummy by her name it's considered rude.
Never keep your shoes or sandals upside down, it brings bad luck around.
Visitors to Nepal should avoid using bad language because most city people do understand spoken English.
When women have their period of menstruation), they sleep and eat alone without touching anyone in the family for three to four days, they are also kept isolated for a week when they give a birth.
Many of the Nepalese customs are based on traditions and beliefs in Hindu and Buddhist religions.
Nepal has about 123 Languages or Mother Tongue speaks by ethnic people.
Cows are sacred in Nepal.
19 percent of landmass of Nepal protected under national park, conservation area and wildlife reserve.
Chitwan and Sagarmatha National park are the Natural world heritage sites.
The Himalayas are known as the third largest deposit of ice in the world.
Know the fun facts about Nepal
The fun facts about Nepal can make anyone desire to go to the country and enjoy the beauty of Mount Everest. The country offers you a very healthy and vibrant culture, nature and geography. The Himalayas Mountains, fresh water lakes and natural beauty will make you feel awesome and thrilling.
Nepali people are friendly by nature. You can make very good friendship with Nepali except the broker and hawker of Thamel, Lakeside Pokhara and Kathmandu Airport area always careful with them.
People spit and throw stuff everywhere- there is no law against littering.
Roads are narrow and crowded so horns help drivers save lives.
Kathmandu is the capital of Nepal a living cultural museum of the world.
Nepal expanded in 70 meters to 8848 meters above sea level just in between 150 Kilometers huge altitudinal variation.
Nepal holds the maximum number of world records.
Nepal has about 650 species of butterflies.
Nepal has about 870 species of birds.
Nepal has about 5980 species of flowering plants.
Nepal has about 360 species of Orchid.
People often get only a maximum of 12 hours electricity in spite of the fact that Nepal generates most of the electricity using hydro resources.
These are some interesting facts about Nepal which will make you plan the next trip to Nepal. if you interested to visit Nepal and would like to know the fun facts about Nepal and interesting facts about Nepal email us. We organize Nepal trip according to your desire and duration of holidays where you can familiar with the interesting facts about Nepal.