Best things to do during Mount Everest base camp trek Nepal
Mount Everest base camp is one of the busiest as well as most exciting tourist destinations in the world. Since the Everest base camp trek offers a lot of amenities as well as activities, indeed there are a lot of things to do during Mount Everest base camp trek. Everest summit, ice climbing, rock climbing activities also are popular between extreme adventure seekers and climbers.
Trekking to Everest base camp is moderate grade but Everest expedition is the strenuous alpine ascend require technical knowledge and gears. Stunning trekking to Everest base camp is more doable than you think. Things to do when on an adventure tour to Mount Everest are listed below.
Would like to explore major attractions of Everest base camp trek check Nepal tour packages listed below related with Everest trekking region of Himalayas. Mount Everest tours packages cover all top things to do during Everest base camp trek route Nepal, Asia.
Everest base camp trek, 9 days, 10 days, 12 days, 14 days
Mount Everest view trek, 5 days, 7 days
Gokyo lakes trek
Everest Cho la pass trek
Everest base camp trek via Jiri
Luxury Everest base camp trek
Everest three pass trek
Ama Dablam base camp trek
Phaplu to Everest base camp trek
Gokyo to Renjo la pass trek
Landing at extreme Lukla airport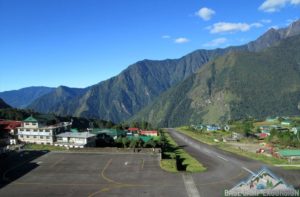 EBC trek start after landing at extreme Lukla airport. It is well known gate way to Everest trekking region. After landing at World's scariest airport in Lukla guide send you to nearby tea house and offer you to drink tea coffee or breakfast. Guide arrange porters and assistance guide prepare backpack for porters them and start trek to Everest base camp.
Trek to Everest base camp
Most popular things to do during Mount Everest base camp trek is walking trip till EBC and Kalapatthar. Tourist from around the world come to visit Everest region to fulfill their dream and desire to stand on the base camp of Mount Everest.
Along the EBC trekking trail one can view small villages, beautiful monasteries, forests, cultivated fields and grazing yaks. It is really a great experience to be at the Everest base camp. While looking around one feels that there is no other place in the world like the Everest base camp.
Hiking to Kalapatthar from Gorakshep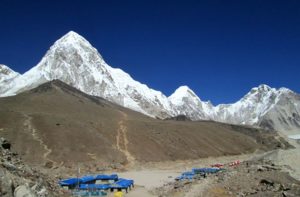 Among the many things to experience on the trek to Everest base camp, enjoying the view from the top of Kalapatthar is indeed remarkable. Day hiking from Gorakshep to Kalapatthar rout is very popular between trekkers to see the best sunrise and sunset view over highest peak.
If you would like to see the sunset you have to start trek early in the morning around 4:30 am. To see the sunset you have to go to Kalapatthar around 4 pm, evening always very windy. We suggest all travelers to go with warm and windproof jacket and clothes.
Take a selfie from Kalapatthar
Kala Patar is above the Gorak Shep and it provides the panoramic view from Everest to Ama Dablam. If you choose the best time of the year to trek to south Everest base camp and Kalapatar then you can see marvelous view of Mt. Everest. Take a selfie with the Mount Everest in background. It gives you lifetime achievement and memory forever.
Everest summit expedition
One of the things to experience on the trek to Everest base camp is ice climbing, rock climbing above Everest base camp with Sherpa guide. Those who are interested in ice and rock climbing use the field as their play ground to preparation for upcoming summit. Explore Everest base camp and the team of climbers in peak season. After reaching at the foot of Mt. Everest, walking all the way up, the trekkers spend few nights at the Everest base camp then start preparation for Everest summit attempt.
Explore Namche Bazaar and shopping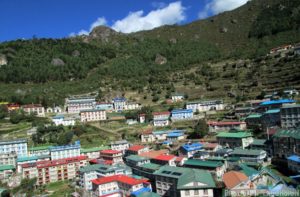 Among the many things to do during Everest case camp trekking, exploring Namche Bazaar is very important. Namche Bazaar is in fact a cultural hub of the Himalayas and now it is also a commercial hub.
Apart from shops, bakeries and restaurants there are many monasteries and museums in Namche Bazaar. The trekkers halt for couple of days in Namche Bazaar for acclimatization best place for shopping also.
Play games
Walking distance from one camp to another of Everest route is about 5 to 6 hrs only. After complete the trek you have plenty of time to play the game with friend like cards, snookers or on your electronic device like cell phone, tab or laptop. We advise you not to fail a sleep at high altitude during the day time, spend time by playing game, talking with friend, move around etc.
Call home or send an email
Most of the tea houses and lodge on the way to Everest base camp route provide free and paid wifi service. You can get the good cell phone reception also. You can send an email or make a call to your home. Internet Wi-Fi and phone network helps you to update the circumstances of trek to your family members and friends.
Pray at Tengboche Monastery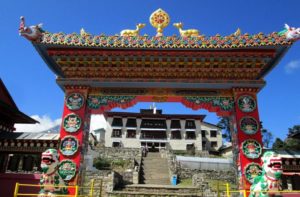 Among the things to do during Mount Everest trek, the visit to the Tengboche Monastery is highly entertaining. Many visitors attend the afternoon prayers in the monastery.
After trekking about 1300 feet, they feel it really great to get seated in the prayer hall of this monastery and silently listen to the chanting by the monks. During the ebc trek, Nepal travelers can get the opportunity to visit Tengboche monastery. It is good time to pray at monastery for good luck, peace, harmony and prosperity.
Try Sherpa Cuisine
Sherpa soup is the main and most popular local dish of Sherpa people. Taste of Sherpa soup very popular between foreign travelers too. Do not forget to take a taste of Sherpa Cuisine "Sherpa stew" while you are visiting Khumbu Nepal.
Visit Italian camp a things to do during Mount Everest base camp trek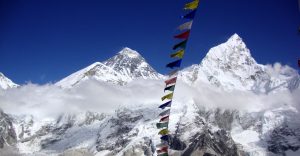 Everest Alpine research center known as Italian camp situated on the way to Everest base camp, in between Lobuche and Gorakshep village. While you come back from EBC go to visit this site. It helps you to know the information about flora, fauna, rock, ice, snow and other alpine things. Representative of Italian camp or your guide brief you about this place this is also one of the best place to see in Everest.
Visit national park and Sherpa Museum
Sagarmatha national park visitor center and the Sherpa Museum are the main attraction of Namche bazaar. Visiting these places are another interesting things to do.
Hike to Hotel Everest View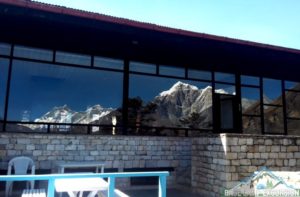 Hotel Everest view situated in prime location of Khumjung, one of the best place to see Mount Everest base camp from lower elevation. On the rest day at Namche bazaar travelers can hike to Everest view point for acclimatization trip. At the same time you can explore Syangboche airport, Khumjung and Khunde village, monasteries and hospital.
Reach close to the nature of Himalayas
After walking the entire length of the trail one has the greatest excitement of reaching the Everest base camp which is the foot of the majestic Mount Everest. All things to do in Everest area give an opportunity to observe the nature and culture of the Himalayas very closely.
I think now you are clear Everest base camp trek not only gives you wonderful trekking memories but also offers activities to do. If you interested to visit Everest base camp trek route or other trails of Khumbu write us we guarantee to organize trip.