Available beverages during Everest base camp trek with price
Highest mountain of the world is in the bucket list of many adventurers & dream of lifetime to be there. Sagarmatha National Park is not only Natural world heritage site of UNESCO. It is a highest national park in the world & home land of Mount Everest & Lord Buddha.
Trekking to Everest base camp normally starts from Kathmandu, Nepal. Usually, this entire trekking tour takes 11 to 15 days. It depend on travel schedule that is made according to the convenience of the trekkers.
Useful link related with this topic
Guide for Everest base camp trek water purification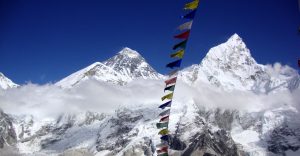 Available food during an Everest base camp trek
Best accommodation on Everest base camp trek
Local menu during Mount Everest base camp trek
Style of best Everest base camp trek lodges
Hydration is the key factor of success on Everest base camp trek in the Himalayas. To keep your body hydrate, I am going to suggest the list of available beverages on tea houses of Everest base camp trek route in this post.
Beverages available in tea houses on way to Everest base camp Nepal
List of hot drinks on EBC route
#Black tea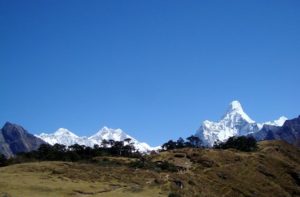 #Mint tea
#Ginger tea
#Milk tea
#Masala tea
#Green tea
#Black coffee
#Milk coffee
#Hot chocolate
#Ginger lemon honey
#Hot lemon/ mango/ orange juice
#Boiled water
Consumption of tea and coffee in high altitude also harmful because it contain caffeine that lose your sleep. When you lose the sleep at night you feel weak in the morning for hiking in Nepal. Expert advice all to drink plenty of fluid without caffeine like lemon ginger honey, hot juice, boiled water etc. It is suggested to drink 4 to 5 liters of Mineral water & other soft cold drinks a day.
Soft cold drinks in EBC trekking route
#Coke, fenta, sprite (plastic bottle)
#Can beer (Everest, Sanmingle, Gurkha, Sherpa & Tuborg)
#Can juice (orange, mango, Pineapple, apple flavor)
#Mineral water
Hard drinks & wine in Everest base camp trek
#Domestic Rum (Vodka, Jin, whisky)
#Imported whisky (international brand)
#Imported wine
Mount Everest base camp trek Nepal is not suitable trip for honeymooners & alcoholic beverages lovers. Sexual intercourse and drinking liquor or alcoholic beverage may harm your journey. You can not to see the Mount Everest, you have to back from the middle of the journey. Be careful with sex and alcohol during Everest base camp trek while going up. Drink enough beverages available on way to Everest base camp trek and spent night at tea houses.
If you have eager, budget, time and good physical condition, must go to scale the base camp of Mount Everest as well as Kala Patthar. We Everest trekking region specialist trekking company Nepal happy to organize private or group joining trip for you check fixed departure date.