Book incredible Mount Everest experience mountain flight in Nepal
The Mount Everest experience mountain flight in Nepal comes up with epic vistas of Mount Everest and other peaks of the Himalayas. Take a trip to the summit of the worlds leading mountain series the easiest means to reach the peak on an hour picturesque mountain flight in Nepal from Kathmandu.
Everest Mountain flight covers all the scenic views Langtang, Rolwaling, Mahalangur and Kanchenjunga range. Close up view of Mount Everest from the window of aircraft is the main approach of this experience. It is a must-to-do tour for any tourist visiting Nepal in order to experience magnificent sight of the Mount Everest by flight.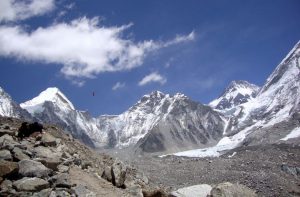 Throughout the session, you will watch the ultimate natural tranquillity, gorgeous mountain valleys, outsized open lucid skies, and thriving flora and fauna comprising the valley. Besides, come across the Greater Himalayan Range, offering you brilliant glimpses of peaks.
Detailed Account of the Everest Mountain flight in Nepal
These flights are small and have the capability to hold 14 persons at a time. The most enchanting part of the tour is that everyone will get the opportunity to acquire a window seat so that you can see all the sights.
The flights are available throughout the year. However, the best season to enjoy this view is from September to May.
Moreover, every passenger is allowed to enter into the cockpit to enjoy the optimum view of the Mount Everest. This full session will be held during the course of your flight. Mt Everest exploration trip by flight  is suitable for kids and seniors also.
If your flight gets cancelled on account of bad weather, it will be rescheduled for the next morning incurring extra costs for transportation. On the contrary, if you are not able to attain the reschedule, all your flight costs will be refunded.
Mt. Everest Mountain flight Itinerary and schedule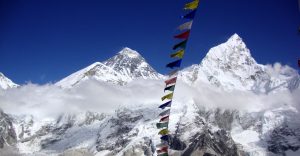 5:45 A.M: Wake up, freshen up
6:15 AM: Transfer to Airport
7:00 A.M: Flight towards Mount Everest, total duration 1 hour.
08:15 A.M: Transfer to hotel by private vehicle
Flight schedule: 6.30 am, 7.00 am, 7.30 am, 8.30 am, 9.30 am
Fight duration: 1 hrs
How to book Everest Experience Mountain Flight in Nepal
There are various airlines available to take you on a flight safari over Mount Everest in the Himalayas. We help you to book cheap and best Everest Experience Mountain flight in Nepal. In addition, we do provide you hotel pick up and drop facilities also. Email us to book such unique trip in advance or last minute.
Enjoy Everest Experience Mountain Flight in Nepal with a distance where you can almost touch them without any physical effort is indeed an enchanting experience.