Complete Everest base camp trek packing list for the female trekker
Trekking to Mount Everest is always a thrilling experience but you will be able to explore some of the best scenic beauty while having the trek. You are traveling through remote mountains to make your trip successful you need trekking gears. Let's check the Everest base camp trek packing list for the female trekker and manage pacing. Go up slowly, take it easy, and give your body time to get used to the altitude.
Unpredictable weather and climate of the Himalayas can change frequently. It is important to prepare you to handle almost all situations carrying the right protection gear with you. In this way we update Everest base camp trek packing list for the female trekker as well as a male. Most of the trekking gears for male and female are similar but female need some extra. Here is the recommended list of equipment's for Everest base camp trekking in Nepal.
Himalaya Everest base camp trek packing list for the female trekkers with the list of recommended Everest base camp trek for single girls or senior solo female travelers.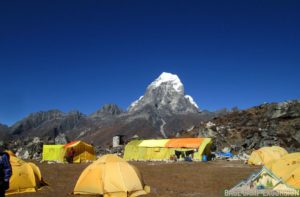 Everest base camp trek, 9 days, 10 days, 12 days, 14 days
Mount Everest view trek, 5 days, 7 days
Gokyo lakes trek
Everest Cho la pass trek
Everest base camp trek via Jiri
Luxury Everest base camp trek
Everest three pass trek
Ama Dablam base camp trek
Phaplu to Everest base camp trek
Gokyo to Renjo la pass trek
Mount Everest base camp trek packing list for the female trekker
Your curiosity "What gear do i need for the Everest base camp trek" solve given in this article. Female trekkers packing list of clothes should include a vest top, long johns, minimum of 6 pairs of socks, 2 sport bras, breathable underpants, down trousers or tracksuit bottoms, trekking sandals, hiking boots, down shoes, warm fleece, a windproof fleece, down jackets, a synthetic raincoat, a fleece headband, lining windproof gloves, a neckband, a fleece hat and waterproof rain trousers.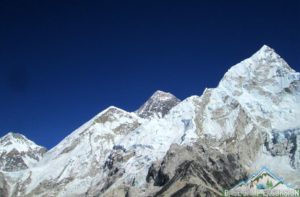 In the case of a female trekker gear, carry 2 trekking poles to aid you down the mountain and on steep ascents. Other items that you should include in your trekking gear are trekking towels, head torches and spare batteries, sleeping bags, water sterilizing tablets, a sleeping bag liner, a day pack, a rucksack, a hydration sack, DSLR camera, camel back drinking bottle, a waterproof stuff sack, a hydration sack, and polarized sun-glass with UV protection.
Beside these next thing to include in your packing list is what you can use for medication. Your gear pack list will not be complete without toiletries. Toiletries for female trekkers include a hand sanitizer; travel sized shampoo, baby wipes, foot wipes, a sun cream, face masks, Talcum powder, a lip balm and a travel wash. However, the list can contain any other item depending on the aspiration of the trekker and her preferences.
You will get a very good opportunity to know about Sherpa people and culture. You will surely be happy to see the welcoming attitude of the local. You will memorize spending some quality time in the Himalayan villages for a very long time for sure. Now you are clear about Everest trek packing list for the female trekker. Enjoy your time in Nepal Himalayas discover Mount Everest.