Daily budget with Mt Everest base camp trek facts & conditions
Read about Everest base camp trek facts that help you to complete trek or expedition successfully. Everest base camp has distinction as a highest peak base camp in the world. Many people from different countries have dream on bucket list to reach EBC at once. Everest base camp located at the height of 5360 meters / 17585 feet above sea level in Khumbu glacier in Nepal.
South Col of Mount Everest famed as an easiest climbing route then others. In this way; it is not only poplar between mountaineers but also the first choice of trekkers too. More than 30 thousand hikers choose Everest base camp as their trekking destination each year.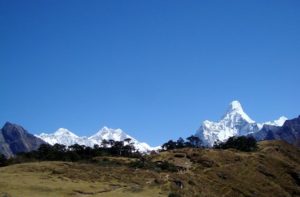 Nature lovers can enjoy the beauty of the ice-capped mountain peaks as well as the picturesque landscape during Everest base camp trek. Experienced mountaineers go to EBC to take the challenge of Mount Everest expedition.
It is advisable to embark on EBC and Kala Patthar for novice to take a test of adventure. Know the facts about Everest base camp trek before commencement the journey.
Basic Mount Everest base camp trek facts list
Mount Everest base camp trek become popular after first successful summit of Everest by Hilary and Tenzing in 1953
Mt Everest base camp situated at an altitude of 5,360 meters/ 17585 feet above sea level
Average daily budget will be within the range $25 – $35 per days / person to cover food and accommodation.
Round trip Lukla flight fare is USD 354 (it is expensive then Kathmandu to Europe flight fare)
Sagarmatha National Park permit fees is about US $ 35 per person / entry
Pasang Lhamu Rural Municipality entry fee is US$ 20 per person / entry
Permit of Gaurishankhar Conservation Area US$ 20 per person / entry permit require if you start trek from Jiri
Trekking Information Management System "TIMS" Card not require for Everest base camp trek these days
Go slowly and steady to avoid acute mountain sickness in Khumbu Nepal
Sherpa capital Namche bazaar and Dengboche village are the recommended place to take a rest for acclimatization on Everest base camp trek.
Must be prepared mentally and physically to face the extreme climate in EBC area
Dress in layers to keep body warm in EBC
Weather of EBC will change frequently check forecast
Spring and autumn months are the best time of the year Everest base camp trek
Possibilities are many but Everest base camp trek usually starts from Lukla or Jiri
Kalapatthar, Hotel Everest view, Tengboche & Gokyo ri are the best Everest view points of Khumbu Nepal
From the base camp trekkers cannot see the Mount Everest
WiFi on Everest base camp trek available to use
There is cell phone coverage available to communicate
Everest base camp trek is moderate to fairly challenging trek
Everest base camp trek takes minimum 11 days to maximum 21 days to complete, takes time depends on from where you start the trek check alternative options.
Mount Everest is a highest part of the Himalayas situated at the edge of Nepal and China
Tea houses or lodges facility available on trail for accommodation no need to stay in tent
Daily walking hrs approximately 7 hrs from camp to camp
It is possible to do Everest base camp helicopter tour also in one day from Kathmandu
Now Everest base camp trek with helicopter return also available within 8 to 10 days.
Other fastest Everest base camp trek 3 days, 4 days, 5 days, 6 days and 7 days also available with us.
We organize Everest base camp luxury lodge trek through the chain of yeti mountain home and Everest summit lodge
You can see stunning view of sunrise, sunset and stars from Everest base camp
Tengboche and Pangboche monastery are the highlights of this walking trail to know the Buddhism
First time trekkers on Everest base camp trek route will be more curious to know in advance about the geography, history of the trek, risks involved in the trek, availability of various facilities and the various enjoyable aspects of the trek. Given Mt Everest base camp trek daily budget facts will help you to prepare mentally.
Listed trips also help you to know Everest base camp trek conditions facts
Everest base camp trek, 9 days, 10 days, 12 days, 14 days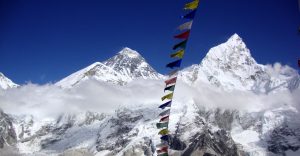 Mount Everest view trek, 5 days, 7 days
Gokyo lakes trek
Everest Cho la pass trek
Everest base camp trek via Jiri
Luxury Everest base camp trek
Everest three pass trek
Ama Dablam base camp trek
Phaplu to Everest base camp trek
Gokyo to Renjo la pass trek
Mt. Everest base camp south is in Khumbu valley Nepal at Sagarmatha National Park. March to beginning of June and September to middle of December months are the best time to undertake the Everest base camp trek from Jiri or Lukla. Beginning days of the monsoon are also suitable, in the summer months the sceneries will not be clearly visible because of fog and clouds.
Book full board package that covers almost everything during trek with local agency and discover Everest base camp trek facts properly. If you would like to know its location and other important Everest base camp facts that are not maintain in this article write us. You can book Everest base camp trek with specialized company to make a lifetime trip.