Discount offers on last minute Mount Everest base camp trek deals
Last minute Everest base camp trek deals available with heavy discount to book online. But it is highly recommended to book at least 3 month in advance. It helps you to prepare physically for Everest base camp trek and for organizer to manage everything well for trip. Only main problem of last minute Mount Everest base camp trek deals is the flight to Lukla. Because weather of Lukla quite complicated only morning time is good for flights. When you book in last minute, you cannot get morning flight (Morning flights booked in advance) and main problem start here.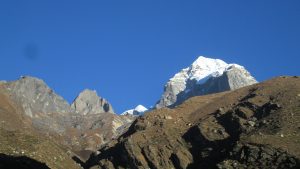 Many company offers last minute deals of Everest base camp trek, to be honest do not book it. if you book you cannot make EBC because of the late flight schedule. Organizer never refund and provide you alternative trip to visit Annapurna base camp Nepal. Being a destination expert, we do provide you good deal in advance booking also like Everest base camp trekking last minute booking discount.
The normal expenses for a 14 – 16 days Mount Everest base camp trek is around $1350 to $1450 per person. This will include the stay at Kathmandu while coming and going. This will also include the flight from Kathmandu to Lukla and back to Kathmandu. In general the trip cost covers 3 meals a day, tea house accommodation, guide and one porter per two visitors.
The price for the package also includes all sorts of permit fees and other government charges to be paid. You will have to pay for the visa to enter Nepal, travel insurance, personal expenses, mineral water & bar bill it is not covered in package cost.
World-famous trekking in the Himalayas is not cheap to run. You have to spend a lot of money to achieve the lifetime goal. If you deal the Mount Everest base camp trek in last minute it is not sure that you make it successful. Both Luxury & Normal Everest base camp trek booking open with us any time. Select the package according to your budget then consult our booking desk for further process or more information or discussion. We are happy to hear from you!