List of essential tips for Everest base camp trek Nepal
Special list of essential tips for Everest base camp trek helps the trekkers to make awe-inspiring Everest experience. Amazing trek to Everest base camp Nepal is a very beautiful trek that leads the trekkers to the base camp of the world's highest peak. Adequate training and sufficient preparation are essential to make the Everest base camp trek enjoyable, successful and safe. Following suggestions and tips for Everest base camp trek ensure the trekkers a highly enjoyable time.
Take proper training to go
When we speak about the Everest base camp trek tips, we find that it is a long list of useful tips. The first and foremost thing to be done by the trekkers is that they should take adequate training so as to make them physically strong to undertake this challenging as well as adventurous task. They have to develop the endurance to fulfill the task and make it successful as well as enjoyable. They must perform intense physical exercises including climbing hills, climbing stairs up and down, walking continuously for hours, swimming, yoga and cycling.
Verity of packages and simple tips to embark upon Mount Everest base camp trek make safe & successful journey to the Himalayas.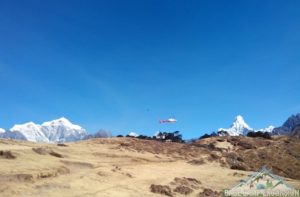 Everest base camp trek, 9 days, 10 days, 12 days, 14 days
Mount Everest view trek, 5 days, 7 days
Gokyo lakes trek
Everest Cho la pass trek
Everest base camp trek via Jiri
Luxury Everest base camp trek
Everest three pass trek
Ama Dablam base camp trek
Phaplu to Everest base camp trek
Gokyo to Renjo la pass trek
Go with proper Gear
Trekking gears play the main role to protect your body from the cold. Proper gears selection is the important for you before heading to Everest trekking region. To protect your foot during the trekking by wearing good quality waterproof trekking boots. When you go higher up the trail you experience severe cold and you they must wear good quality, sucks, down jacket and sleeping bag. You must carry drinking water bottle. Since the Sun is very powerful in the mountain ranges the trekkers should wear sun hat. Check our Everest base camp packing list to make sure.
Drink plenty of water
Among the many tips for Everest base camp trek this may be one among the most important points. When we reach high altitudes our body gets dehydrated very fast. Hence the trekkers have to drink plenty of water to keep their bodies hydrated. One should drink minimum 5 liters of water daily during the trek.
Walk slowly, no need to hurry up
The Everest base camp trekkers should keep in mind that they are not there for a running race. Acclimatization is a slow process and the trekker's body requires some time to get used to low oxygen levels. Walking at a fast pace is not recommended during trekking while going uphill in the Himalayas. When you back from trek no matter but be careful, walking downhill very fast may break the leg or pain in knees. Proper acclimatization makes the trekking safe and more enjoyable.
As far as possible stay out of the sun
The list of Everest base camp trek tips will not be complete without mentioning about protecting the body from solar radiation. When one is at higher altitude his body is more exposed to the powerful UV rays of the sun. Whenever possible the trekker should stay out of the sun so as to avoid skin cancer and minimize the formation of wrinkles.
Have sufficient amount of cash with you
Those who go for Everest base camp trek should ensure that they carry sufficient amount of money in rupees. There are not good network of ATM in this way important to carry cash. There is some money exchange center in Namche and Lukla but very high commission rate to exchange. You can use the ATM service in Namche bazaar.
Take tea bags and Mate with you
On the way to Everest base camp tea is very expensive and hence trekkers may carry tea bags with them since hot water is not very expensive there. We advise you to carry some tea bags or mate as per your choice.
Carry chocolates and other treats
Chocolates and other treats are very expensive at high altitudes. Hence the trekkers are advised to buy sufficient quantities of chocolates and their favorite treats in Kathmandu. Porter carry these stuff you can use during trek, it is advisable to share your treats, chocolates with trekking staff. Do not offer that food which you are eating for Nepali.
Carry a water purifier also
You can buy mineral water on each tea houses on Everest base camp trail, budget travelers use water purification tablet to purify the tap water to drink. The trekkers can fill their water carriers for free wherever they go and if you have purifier with you, you can purify the water before drinking.
Book with destination expert local top trekking agency in Nepal
Good to book your Mount Everest base camp trek with local tour operator and destination expert those provide cheap and best service. If your budget is not enough to book full board package then we recommended you to hire a guide and porter to make your trip safe and enjoyable.
Manage 2 extra days except trekking duration
Lukla weather changes frequently flights can delay any time. We suggest you to plan your trip with two extra days just for in case. Travel with an established tour company Nepal they help you to manage alternative helicopter flight from Lukla to come back to Kathmandu if require.
Reading and writing materials
It is not advisable to sleep in high altitude during the daytime. Keep some best sellers book or your favorite book to read when you have free time. Reading novels and other books when you reach the camp is the best option to pass the time. It is good to have a note book to make a note about your memorial journey to Everest base camp too.
Eat vegetarian food as much as possible
There are not good way to keep the meet safe in hotels or tea houses in Everest trekking region. We suggest all travelers to eat the vegetarian food.
Prepare for cold and rain
Preparation for cold and rain is another essential things to prepare for EBC trek, you must buy a rain coat, sleeping bag, good boots, socks, warm inner layers etc. To protect your body from rain and cold we highly advice you to keep wind proof jacket and trouser too.
Take maximum number of photographs in the morning
We get the best views of the mountain peaks in the morning before they get hidden among the clouds. Hence the trekkers may take the photos early in the morning. Weather and climate during the peak season March, April and May in Spring, September, October, November and December in Autumn always clear. Given simple tips make your Everest base camp trekking more comfortable and enjoyable.
Enjoy your trip to Everest base camp
You are here in Nepal to spend your holidays enjoy it as much as possible. Our professional guide and porter always help and care takes you to make your trip safe, easy and memorable forever. These are the essential tips for Everest base camp trek. During the trekking period every morning and evening guide brief you about trail and events too.
You can ask with guide while hiking and have plenty of time to enjoy the mountain views. Respect the local people and Sherpa culture; keep in mind given tips for Everest base camp trek to keep you safe and make you easy. We are local tour operator in Nepal, Kathmandu. Remember us to organize Everest base camp trek as per your requirements.
Top 10 tips for Everest base camp trek in Nepal