Recommendations for Everest base camp trek water purification options
Tips for Everest base camp trek water purification helps to make your journey stress free. There are many ways to purify drinking water in the Himalayas. Out of these water purification methods we introduce here most popular and easy ideas to use in the lap of nature in Nepal.
It is very crucial to stay safe and healthy so that you have a thrilling trip ahead. Diarrhoea is the most usual problem you are most likely to suffer during Everest base camp trek. In a survey it is seen, that at least 1 out of 5 trekkers suffer from stomach problems caused due to water. Bacteria causing disease are very common infection occurs during trekking. Drinking water is the major reason for causing such problems must drink safe water to avoid infection.
How to purify drinking water on Everest base camp treks
The Everest base camp trek water purification is essential. There are various means to purify your drinking water few suggested methods given below. We always advice you to buy and use mineral or bottled water which you can get in all lodges on way.
#Boiling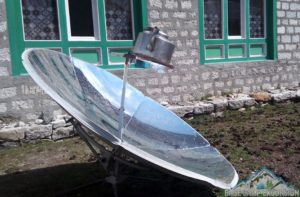 Boiling is the effective means to purify drinking water from any kind of pathogens including bacteria, protozoa, and virus. You can pay and fill your boiled water on bottle or thermos in each tea houses / lodge till Everest base camp.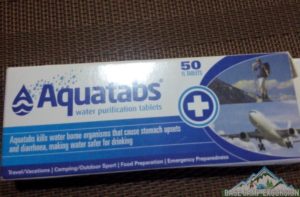 #Chlorine Tablets
These water purification tablets for Everest base camp trek are very popular amongst the travelers. These tablets are also known as chlorine tablets. They are very easy to carry and are known to kill the deadliest pathogens in no time. They are available in strips. Just drop one before having a sip.
#Iodine Drops
It is effective but not the best way to treat your precious drinking water. Iodine drops for Everest base camp trek are not so favorable on account of its location on higher altitudes. it change the flavor of water too.
The iodine drops can kill the waterborne pathogens but cannot make the water instant ready for drinking. It is also incapable of not killing some protozoan cyst. Still people use these methods to purify the drinking water during Mount Everest trekking in Nepal.
#UV light water purification
Bring best water bottle for everest base camp nepal & do water purification with ultra violet light is safe and easy way by using portable small device. Ultraviolet water purifier is a cost-effective and environmentally-friendly treatment system to remove 99.99% of harmful waterborne. This system destroys harmful microorganisms with the support of light without adding chemicals & changing the  taste of water. Popularity of this technology is increasing between travelers to Himalayas.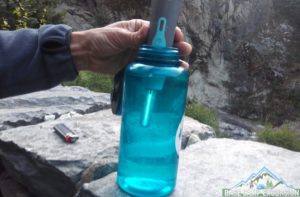 Common threats to drinking water on EBC trek are Diarrhea, dehydration & abdominal pain from bacteria, protozoa. They can cause various sorts of disease and are also known for their resistance against some of the water purification process.
There is a myth that water sources found in the Himalayas are pure and fit for drinking. However, these waters are also used by the animals of these higher altitudes besides humans. The urine and poops of these animals and humans make the water contaminated thus making it unsafe for drinking.
Everest drinking Water from springs and melting snow are only safe for drinking as microorganisms cannot develop here. These are the Recommendations for Everest base camp trek water purification options. Base Camp Excursion is a specialized company for Everest trekking region. If you need more information about Everest base camp trek drinking water purification advice and Mount Everest base camp trek Nepal booking email us.