Everest base camp trek weight loss an adventure testimony
Trekkers come to visit Mount Everest with different intention like high altitude experience, see the highest peak, nature and culture, fitness and Everest base camp trek weight loss etc. Common objective of all tourist is to capture close up view of Mount Everest from Kalapatthar and stand at the base camp of highest peak.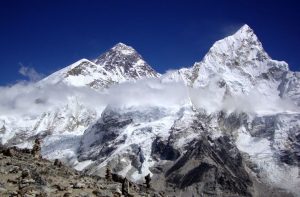 Mainly losing weight is directly proportional to intake of food. Exercise on the other hand will keep you fit and strong. Whole Everest base camp trek route was full of ups and downs. Walking all the way through the rough terrain in high land of the Himalayas reduce the weight automatically.
While you are traveling in high altitude with backpack differently you lose the weight but it depends on exercise and effort you done. If you start Everest base camp trek from Jiri you lose more if you start from Lukla you lose less weight. In fact the calories start to burn from second day of Everest base camp trek in Nepal.
Everest base camp trek, 9 days, 10 days, 12 days, 14 days
Mount Everest view trek, 5 days, 7 days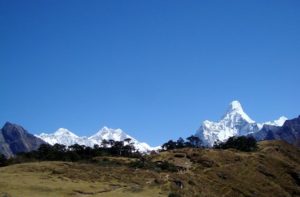 Gokyo lakes trek
Everest Cho la pass trek
Everest base camp trek via Jiri
Luxury Everest base camp trek
Everest three pass trek
Ama Dablam base camp trek
Phaplu to Everest base camp trek
Gokyo to Renjo la pass trek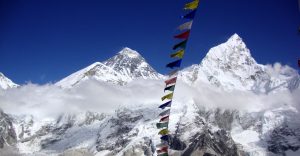 You will get healthy and simple food on Everest base camp trek lodges or tea houses. Rice with lentils is the staple food of the Nepalese known as Dal Bhat. The dish is treated as the major meals of the day. It is accompanied by vegetable curry and pickle etc.
Meat and cheese also available but meat is not hygienic we advise you to eat vegetarian meals. The Everest base camp trek losing weight is all about eating whatever is readily available to you. Go off for the day as per your properly scheduled itinerary.
Trekkers loose around 10% of their weight during this trek in average. The major factors of weight loss are effort & stomach problem caused due to drinking water or Bactria.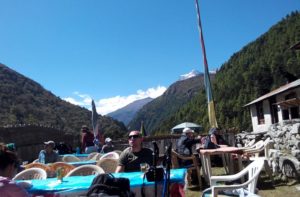 Read the tips to maintain hygiene during Everest base camp trek and drinking water purification methods to keep your body strength.
The interesting part of Everest base camp trek weight loss is that you will have food like any wild beast but still end up losing significant amount of weight. I think it is one of the places on Earth where you do not have to shed your pocket to lose those extra kilos.
If you are planning to lose weight then come to join Everest base camp trek. Let us to know how many people that you are planning to visit Nepal. We are here to help you to make your trek to Everest base camp more enjoyable.