The Hotels, lodges, hostels, tea houses during Everest base camp trek
Nepal is a very popular country for trekking in the Himalayas. So many of travelers are visit Nepal from around the world every year for the love of trekking. Major wonderful trekking spots of Everest region like Everest base camp trek, Cho la pass trek, Renjo la pass trek, Gokyo lakes trek, Everest view trek and much more. Keep walk in slow speed, drink plenty of water and get well acclimatize to avoid altitude sickness then no one stop you to reach the Everest base camp and Kala Patthar.
Hotels in Everest base camp trek to spend night and eat meal offers best service while trekking in Everest region Nepal. Check available packages to discover vivid views of Himalayas including Mount Everest during EBC trekking Nepal.

Tea houses during Everest base camp trek
Everest base camp trek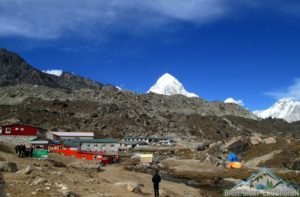 Mount Everest view trek
Gokyo lakes trek
Everest Cho la pass trek
Everest base camp trek via Jiri
Luxury Everest base camp trek
Everest three pass trek
Ama Dablam base camp trek
Phaplu to Everest base camp trek
Gokyo to Renjo la pass trek
Lodges, hostels and tea houses accommodation Nepal
Tea houses accommodations available during Everest trekking period with basic facilities. Average cost per night start from US$ 3 to 15. Price depends on the height of place and service standard like attach bathroom or common, dormitory, other factors.
Remember that basic cost of the tea houses is almost similar everywhere, but some provide exceptional quality food. Prepare mentally you are going to remote mountain areas so you may need to adjust and experience many different things. Tea house, lodges are clean and the food is very nice.
Reputed tea house provide thick matters with clean bed cover and the very warm blanket also. If you need extra blanket then you have to consult with your guide then they provide you extra blanket too if require. In some places there are thin matters in this way it is good to carry your own thermal and 4 Season down sleeping bag. There is no heating in the rooms but in dining area they manage the hitting system. Staffs of tea houses are very friendly they help you anytime with a smile.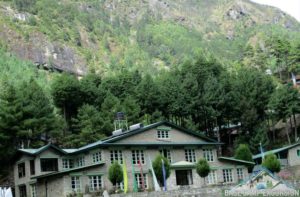 Luxury Lodges of Everest Yeti Mountain Home and Everest Summit Lodges
You might think that, since Nepal is underdeveloped so the hotel and Lodges facility will be poor. But this is completely wrong. Now there is a number of luxury hotel and lodge for the trekkers.
There is some chain of Luxury Lodges of Everest, which have high demand in the trekking seasons. Everest Luxury Lodges are the popular names of the best places to stay during the Everest base camp trek but you have to have a strong pocket it cost start from US$ 150 per person per night on BB basic.
Do tea houses in Nepal have electricity
All tea houses have electricity supply from small hydro power plant and solar energy. You can recharge your electronic devices any time anywhere but they charge you.
Guest houses or tea house are fine in Mount Everest area but not in all places. If you have experience guide then they know the best places to stay in Everest base camp trek route. You don't have to worry about any arrangements, it is recommended that you have to have a guide or porter or both.
Tea houses during Everest base camp trek provides neat and clean bed, fresh and hygenic food for visitors.  Tea houses during Everest base camp trek are much like small hotels, but you will feel like home. Now you are clear about the Hotels, lodges,  tea houses, hostels during Everest base camp trek. We organize tea house and camping trekking to Everest base camp or Khumbu area. If you are searching reliable Everest base camp trek organizer then write us to get the quote.