How high is Mount Everest Himalayas Nepal
Scaling Mother Nature's grandest creation, It is general knowledge that Mount Everest is the tallest Mountain on the face of this planet. But has it ever occurred to you how it came to be so? Have you ever wondered about how people managed to scale such great heights in the first place? If you have, then here are some facts that you would like to know.
Travel to Khumbu region to identify how tall is Mount Everest; you can stand at base camp or top of the highest peak according to your desire. Available packages listed below inquire a trip quote. Mount Everest height 8848 meters / 29029 feet Nepal going to measure is again to identify its lost height.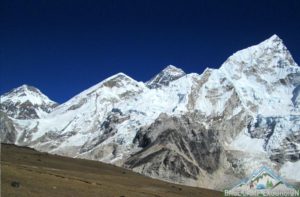 Everest base camp trek
Mount Everest view trek
Gokyo lakes trek
Everest Cho la pass trek
Everest base camp trek via Jiri
Luxury Everest base camp trek
Everest three pass trek
Ama Dablam base camp trek
Phaplu to Everest base camp trek
Gokyo to Renjo la pass trek
How tall is Mount Everest?
Over the many years of its existence, the height of Mount Everest has been scaled time and again using whatever the technology during that time provided us with. As such, different experiments have yielded different results.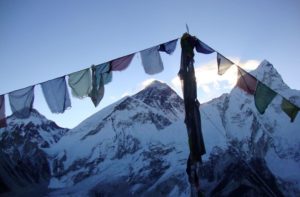 In the year of 1856, a certain somebody named Andre Waugh claimed that Mount Everest was in fact 29,002 feet in height. This was based on Trigonometric Surveys and Analysis. In meters, the height was equal to 8,848 m in total, recognized both in China as well as Nepal. This was the official record for a lot of years.
It was only until the 9th of October of 2005 when things changed, and an official statement was made that said that Mountain Everest was in fact 29,017.16 feet high. In meters, this equaled to 8,844.43 m in total.
Regarding the height of Mount Everest many research and survey done and slightly different result shown. China claims the height of Mount Everest 8850 m few years ago. But official and common answers are given here.
Check list How high is Mount Everest in meters, feet, km & miles
Elevation of Mount Everest in meters
Mount Everest is 8848 meters high above sea level. It is highest peak of the world
Altitude of Mount Everest in feet
Mount Everest is 29,029 feet high above sea level located in Mahalangur Himalayan range.
Height of Mount Everest in kilometres?
Mount Everest is in 8.848 kilometers height.
Why does Mount Everest grow every year?
Do you know how much does Mount Everest grow each year. Everest grows 4 mm or 0.1576 inches higher every year due to geologic uplift.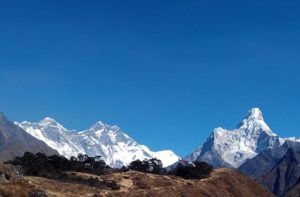 How tall is Mount Everest in miles
5.4979 miles to the top of Mount Everest
Mount Everest base camp situated 5360 meters above sea level.
Considerations made
Of course, no matter what the technology used, there is bound to be some error still remaining. Likewise, the above experiment too had some errors to it. The height given above was to be considered with a range in error between +0.69 and -0.69. This equaled to around 0.21 meters on either end. But despite all that, it is still considered to be the most precise calculation made till date.
Other Experiments Mount Everest height increasing
The question about the height of Mt Everest is something that everyone wanted an answer to back in the day. As such, there were a lot of people to conducted experiments for doing so. America also conducted an expedition for this purpose during the month of May in the year of 1999. They claimed the height to be 29,035 feet.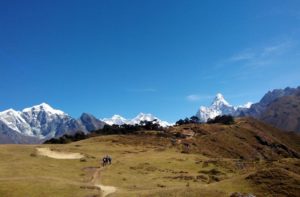 So the next time you want to know how tall is Mount Everest in feet, make sure you keep the above things in mind. After all, it is always good to know facts about such grandeur creations of Mother Nature.
I think this article make you clear about Check list How high is Mount Everest in meters, feet, km & miles. If you wants to scale the summit of everest or the base camp write us we are happy to organize your trip. We local adventure travel guide organize trip in khumbu region like Everest base camp trek, Everest view trek, three pass trek and Gokyo lakes trek. And provide budget trip to luxury Everest base camp trek write us if you wants to Discover Everest with Highest peak base camp trek specialist.