How long would it take to climb Mount Everest facts and figures
Climbing the Mount Everest is a fantasy every adventurer in the world has dream of at least once in their lifetime. But, How long would it take to climb Mount Everest? or how long does it take to get to the top of Mount Everest? That is a question which even the most experienced of travelers will hesitate to answer.
Simple answer it takes 7 to 10 weeks to climb the Mount Everest. First week is to reach the Everest base camp from Kathmandu. Rest week are for climbing preparation and to reach the top of Mount Everest. After all, there are a lot of factors that affect it. So here is what you need to know.
If you wants to go to see the Mount Everest then check suggested packages below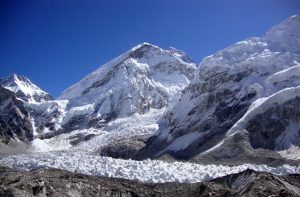 Everest base camp trek
Mount Everest view trek
Gokyo lakes trek
Everest Cho la pass trek
Everest base camp trek via Jiri
Luxury Everest base camp trek
Everest three pass trek
Ama Dablam base camp trek
Phaplu to Everest base camp trek
Gokyo to Renjo la pass trek
Time Required – how long would it take to climb Mount Everest
Before getting into details regarding Everest summit matter, here are a few fun facts about these grand phenomena that are the Mount Everest.
It is the highest mountain in the world and is located on the borders of Nepal and Tibet.
It had been estimated to be as high as 29,002 feet in total at first. However, later on, it was found that it was actually 29,023 feet in height.
So keeping all of that in mind, you should have a faint idea of how long it can take to cover such a distance. Well, a climbing project is not as simple as it sounds. It has to be divided into several parts for achieving such a goal.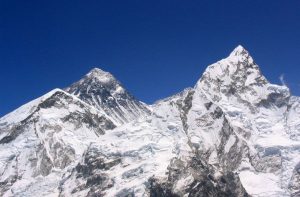 Preparation for Mount Everest Expedition summit
If you are asking how long does it take to climb Mount Everest from start to finish, you need to consider the time spent in preparation as well. You cannot just randomly go to the Himalayas and start climbing without any practice or training.
Getting into shape for such a trip can take a lot of time. It depends on the climber and as such it can take around 1-5 years. Such a period of time will also allow you to secure yourself financially.
How long does it take to climb Mount Everest summit
Provided everything mentioned above has been taken care of, let's finally answer the question of how long would it take to climb Mount Everest summit. The trip itself lasts around 2 months in total. And of these two months, you will be spending a lot of time staying at a camp in order to get accustomed to the weather conditions.
The best part about the climb is that there are main base camp and 4 other high camps along the way. As such, you will have no problems taking rest. However, that won't last for too long because you can't expect to have stoppage camps at the summit. So, how long would it take to climb Mount Everest? This article will tell you all about it.
Base Camp Excursion is the highest peak base camp trekking specialist adventure travel guide Himalayas. If you interested to climb Mount Everest or would like to visit Everest base camp trek write us. We organize Luxury Everest base camp trek, Everest view trek, Gokyo lakes trek, climbing trip and more in Khumbu Nepal.