How many base camps are there on Mount Everest have
Mount Everest is one of the most famous locations that are looking forward by several mountaineers. There are many who have done the Mount Everest summit and there are still many who look forward to doing this expedition. There are quite a few hurdles which you have to pass before you reach the top.
At some point in time, you are going to question whether or not you have made the right decision signing up for this expedition. However, you have to be determined. There are quite a lot of questions that is circling around your head. For instance, how many base camps are there on Mount Everest and many others?
Nepal Everest base camp trek to discover old and new base camp of Everest south side in the Himalayas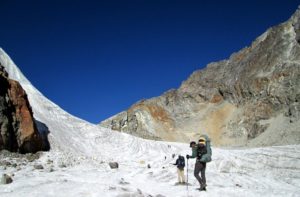 Everest base camp trek
Mount Everest view trek
Gokyo lakes trek
Everest Cho la pass trek
Everest base camp trek via Jiri
Luxury Everest base camp trek
Everest three pass trek
Ama Dablam base camp trek
Phaplu to Everest base camp trek
Gokyo to Renjo la pass trek
Critical points in your journey Mount Everest
You will need to take a flight from Katmandu to Lukla. From this point onward your main expedition will start. The atmosphere is going to be immensely cold and very challenging for many. You can take two days rest in Namche Bazaar where you can keep yourself occupied and think more clearly about the expedition.
Till to regular base camp you don't have to worry about anything. if you physically fit you can reach easily and enjoy beautiful scenery. When you cross the Everest base camp 5360 meters then difficulty and the journey to death zone start.
The base camps of Mount Everest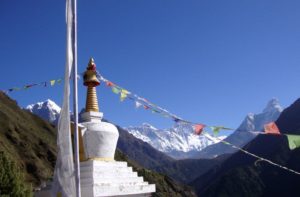 Trekkers reach till the Mount Everest base camp 5360 meters Nepal site and North base camp is in Tibet at 5,150 meters. These are the main base camp of this peak above base camp there are four different high camps to reach the top of highest peak. Here are the Everest base camps which you will come across while going towards the top via south East Ridge.</p>
Camp 1 – this is at a height of 6,065 meters. This is a temporary camp where climbers only spend one day for resting purpose.
Camp 2 – this camp is also called the advanced base camp situated in 6,400 meters. This is a glacial valley and from here on wards the climbers are going to be advancing to the base of Nuptse and a small passageway which is known as the Nuptse Corner. Without the wind and pleasant climate, the climb can become irresistibly hot for several climbers.
Camp 3 – From the second camp, the climbers will climb to the third camp 7,200 meters. This is at a height of 7,920 meters. Here you will face two main obstacles first is the Geneva Spur and second is the "Yellow Band." you will have to cross these before you reach the summit.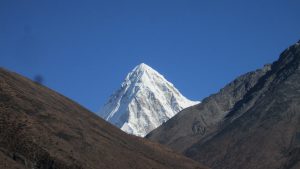 Camp 4 – this is on the South Col, which is somewhere at 7,950 meters. One climber cannot tolerate this weather for long even if you are carrying supplemental oxygen. Having a clear weather and nice atmosphere is essential.
After this camp, you are going to be pushed for the summit. However if the weather is not good, you will go down to base camps of Mount Everest.
Now you know how many base camps are there on Mount Everest. Get to know more about the Everest base camps go to discover Everest region Himalayas. We organize Everest base camp trek and exploration tours in Khumbu and Everest expedition to reach the top of peak throw camp 1 to 4. We are highest peak base camp trek specialist adventure travel guide provide professional trip to Everest.