How to hire a best Nepal travel guide & Nepal trekking guide
Nepal is a very beautiful and diverse country to visit. It shares a border with India and China. Its boundaries draw out to the Himalayan peaks in north and plain area and forest on the south side. There could be many things you know or else it is better to arrange a Nepal tour guide. Either you hire a guide throw agency or independent trekking guide in Nepal no matter.
It is important that you have to make sure you have got professional guide or not. Having a right guide is for trekking journey help to make life time experience. Here is the check list to find the best Nepal travel guide. The places to visit and the everyday norms in Nepal should be followed while traveling as well.
Are you thinking how to find a guide in Nepal? our professional trekking guide in Nepal led you during Everest trek. Try the best Nepal travel guide, tips and travel information.

Everest base camp trek, 9 days, 10 days, 12 days, 14 days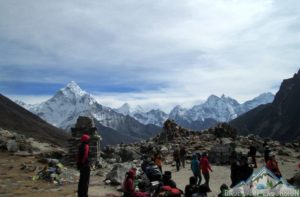 Mount Everest view trek, 5 days, 7 days
Gokyo lakes trek
Everest Cho la pass trek
Everest base camp trek via Jiri
Luxury Everest base camp trek
Everest three pass trek
Ama Dablam base camp trek
Phaplu to Everest base camp trek
Gokyo to Renjo la pass trek
Make sure your guide is Licensed holder or not
A Nepal travel guide can be the best thing to you in Nepal if you are able to find an appropriate guide there. People in Nepal uses various languages, and it is not easy to travel all alone and interpreting their language for your understanding. There are many guide working without license and insurance.
We advise you to make sure which grade license holding the guide or hire a guide throw reputed company to get best Nepal travel guide. The hired guide must have insurance. When you are planning for trekking in Nepal, always ask the guide about the number of people in the group, the cost of the trekking and the route for the trek.
Experience is another major factor to hire a guide in Nepal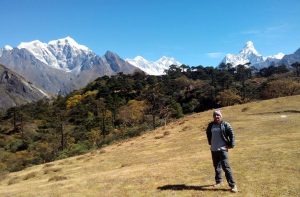 Most of the trekking guide starts their career on tourism sector as a porter at least 2 years. Then only they are eligible to apply for guides' license training. Those who can learn to speak and know the all trekking trail quickly they become guide.
Now another option also available after complete high school level they also can apply to be a guide. Before book the guide you make sure he /she is familiar with walking trail, direction, distance, and safety measures or not.
Try to know the experience of the guide and other things needed for the route. Experience guide can handle your trip in all kinds of situation and give you life time achievement to reach the world highest peak base camp safely. Hiring professional guide quite expensive than normal, if you have experience guide you don't have to worry about anything.
Check the cost to hiring guide and porters in Nepal
Hiring professional trekking guide cost US $ 30 per day
Guide cost can share in between your group members.
Hiring porters in Nepal cost: 25 per day
Porter carries 20 KG, in our experience 1 porter is enough for two trekkers, you can share porter cost with your travel companion.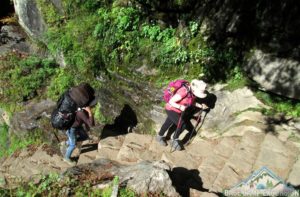 Nepal trekking guide find a way out
It is not easy to get a good guide in Nepal. There are many cheap guides available but make sure you don't fall prey to them and get an experienced and well-trained guide with insurance. You may need an experienced guide in uncomfortable weather conditions to save your life.
Now the confusion on how to hire a best Nepal travel guide may be solved. We are Mount Everest trekking tours organizer Nepal; write us to get professional guide and porter service on Everest base camp trek in Nepal. Nepal trekking guide can be helpful to anyone, you can get experience guide and porter service in Lukla with us.