How to visit Mount Everest without trekking & climbing it from Nepal
Who in the world is unaware of 29,029 ft tall Mt. Everest? Mount Everest Nepal being the highest peak in the world, experiencing it, is a lifetime achievement. If you would like to know how to visit Mount Everest without trekking & climbing it from Nepal; given alternative options may help you to plan Mount Everest & its base camp exploration trip without climbing it. Available options and possibilities to visit Mount Everest without trekking & climbing are listed below.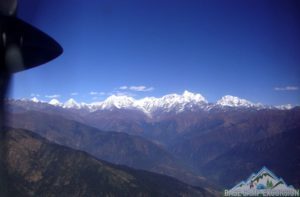 Mountain flight close to Mount Everest from Kathmandu
Travelers can go to visit Mount Everest by flight & see the wonderful creation of god. An hour Mount Everest experience mountain flight offers aerial view closely without any exhaustion. Fly over the Himalaya peaks is a costly option; but the experience is worth the cost.
Helicopter tours to Everest base camp Nepal
Helicopter ride to Everest base camp from Kathmandu via Kalapatthar is nearest spot to view Mount Everest Nepal without actually trekking the peak. Helicopter riding through Kalapatthar gives you a spectacular view of the summit. Helicopter landing at Everest base camp south for a while to capture memorable events then back to Kathmandu within 3 to 4 hrs.
Helicopter tours package suitable for all no matter they are physically fit or not. Helicopter provides emergency oxygen supply if needed while flying and exploring Everest base camp Nepal.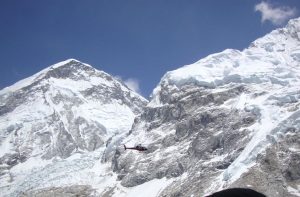 North Everest base camp tour by jeep/bus/train (Tibet)
Mount Everest tours via Tibet take you to north EBC exploring vivacious markets, archeological remains, hot springs and natural scenic beauty of Himalayas.
Closer view of Mount Everest summit from Rongbuk monastery to Everest base camp looks amazing. Do not forget to discover meditation caves, inscription on stonewalls etc.
Rongbuk monastery area can give you breathtaking pictures with the tallest snow-white peak Mount Everest Nepal in the background. It is the best tips to visit Mt Everest without climbing it.
This is how to visit Mount Everest without climbing it. Just follow these tips and take home the best of memories for the lifetime. Have a happy experience!