It is possible to do Everest base camp trek in 2 weeks easily
Awe-inspiring naturally beautiful sight of Everest base camp trek route make Khumbu world famous. it is possible to do Everest base camp trek in 2 weeks. Trekkers spend quality time in the high Himalayan land with except guides and porters. Guided tours available with us for trekkers which complete the trek within 14 days. This package suitable for beginners to experience hikers to Nepal.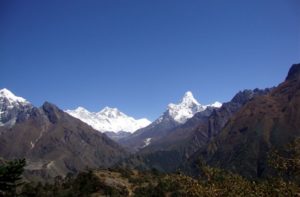 It design with 2 rest days for acclimatization in between the journey in Namche bazaar and Dingboche villages of Khumbu Nepal. With these two stops, it is possible to do Everest base camp trek in 2 weeks easily following given 14 days itinerary. it suits for over 50 to visit Mt Everest case camp also.
Among many recreational activities Everest base camp trek over 50 is purely a leisure activity. It is quite expensive than other destination. But still, thousands flock for the tough trek due to its attraction & worth. Both acclimatization stops and walking days inspire your steps to go towards the Everest base camp because of its fresh natural loveliness.
You can observe the first glimpse of Mount Everest from either Top Danda or Namche Bazaar. Spectacular panorama from Mt Everest view point above Namche captured on your mind forever & spellbound you.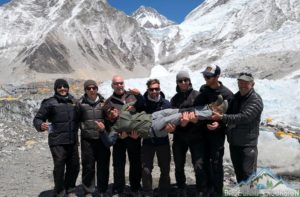 Due to the lack of time, everyone looking for shortest possible options to complete the hiking to Everest base camp Nepal.
The answer is yes according to many of the people who have done it or are regularly making the trek. We organize less than two weeks trip to Everest for experience hikers, be flexible to inform your requirements & strength.
Mount Everest base camp trek describe as a moderate trip but in fact it is difficult task for average travelers. It is important for you to prepare yourself physically & mentally before you embark on the journey to Kathmandu. If you interested for Everest base camp trek 2 week package email we are happy to send you trip cost & itinerary details.