Need to know successful climbing list of Mount Everest records
It is not easy mission to make a record on Mount Everest 8848 meters / 29029 feet above sea level. It is challenging as well as a dangerous assignment. You feel it's toughness after main base camp or when you enter dead zone camp 1 to the summit of Mount Everest.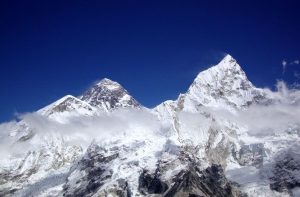 Still many world records are set over Mount Everest by the slightly crazy but brave explorer. In fact Everest expedition is a life threatening game played between huge amount spender and earner to fulfill their personal desire. In the middle of the challenge climbers reach the summit to set new record & few unfortunate brave listed under the Everest dead.
Mount Everest is the tallest mountain in the world. It is one of the most challenging mountains to climb in the world. Conquering the mountain and reaching the summit is a daunting and highly challenging prospect. The climbing routes are often dangerous with avalanches and high altitude. It possesses the extreme challenge and thrill for the mountaineers to conquer the summit.
The summit was first reached in the year 1953 and since then there have been records created by many people who have reached the top. The article provides details of such Mount Everest summit records, various Everest records are as follows:
Mount Everest Records made by lucky mountaineer
# First Ascent was made by Edmund Hillary and Tenzing Norgay in 29 may 1953.
# First women to reach the summit of Everest was Junko Tabei from Japan on May 16, 1975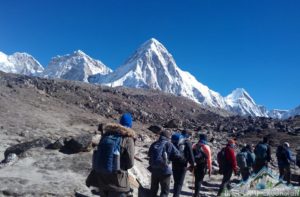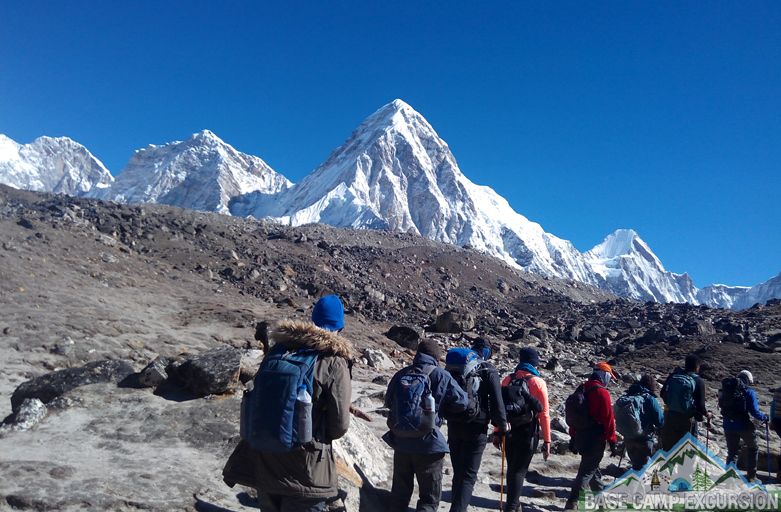 # Kami Rita Sherpa reached summit 22 times & made most summits records
#Pemba Dorje Sherpa made fastest summit record base camp to summit within 8 hours 10 minutes.
# Jordan Romero from the USA is the youngest to reach the summit. He reached the summit on May 22, 2010, at an age of 13 years 10 months.
# Most ascents by a woman Lhakpa Sherpa 9 times from Nepal
# Most summits by a foreigner Dave Hahn from USA 15 times
# Most ascents by a foreign woman Melissa Arnot from USA 6 times
# Santosh Yadav from India was the first women to summit the Everest twice first in 1992 and later again in 1993.
# Most deaths in one day at Everest in April 25, 2015 / 22 people
# YuichiroMiura from Japan is the oldest person to climb the top of Mount Everest. He reached the top on May 23, 2013, aged 80 years and 224 days.
# Malavath Purna is the Youngest girl to climb Mount Everest from India in 2014 on age of 13 years and 11 months
# Reinhold Messner and Peter Habeler were the first to reach the summit without supplemental oxygen in May 8, 1978
# First winter ascent made by Krzysztof Wielicki and Leszek Cichy from Poland in February 17, 1980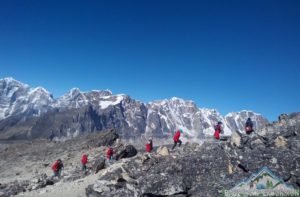 # First paragliding descent from summit was Jean-Marc Boivin from France in September 26, 1988
# First female ascent without supplemental oxygen was Lydia Bradey from New Zealand in October 14, 1988
# Fastest run from Everest base camp to Kathmandu was Sam Finch from United Kingdom within 63 hours 8 minutes in Apr 21, 2013
# Babu Chiri Sherpa from Nepal has the Everest record of spending longest time of 21 hours at the summit
Some interesting and amazing records set on Mount Everest given above. There are many other records also but we cannot maintain all here, visit Wikipedia for more detail.
Mountaineers and adventurists pursue Mount Everest records as it is the toughest mountain climb. Over time many Mount Everest summit records have been made and many more Mt Everest records will be created in future also.
Those who cannot go to make a record over Mt Everest, we do provide the Everest base camp trek package. Any physically fit adventure lover can tackle on moderate level of Mount Everest trekking route in the Himalayas. Do not hesitate to write us to get the Everest base camp trekking details.