Mount Everest activities for kids & what activities can you do in Mount Everest
Who says the Mount Everest is for the mountaineers only? One of the most beautiful places under the sun, the Everest region is the heaven for the nature explorers as well as the enthusiast of trekking and adventurous activities. Most importantly, you will find various Mount Everest activities for kids and hence, you can certainly plan a trekking for your forthcoming family vacation. Paragraphs underneath shall discuss a few activities that you can participate along with the kids.
Things to do when on family tour to Mount Everest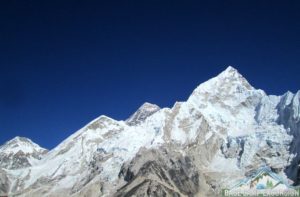 Educational tours for Kids
Educational tours for students or kids to Everest trekking region provides lots of information, amazing facts about Everest. Geography, high Himalayan Mountains, culture and nature of this region is a mysteries book of live science to study its bio diversity.
Trekking activities in Khumbu
What activities can you do in Mount Everest? If that is your question, hiking will be one of the gallant answer. This region is the heaven for the trekking enthusiasts and offers various low-intensity trekking programs that the bigger children.
The outcome of these endeavors will be the sweetest as you will be getting the view over the magnificent Himalayan range and explore a few of the ancient monasteries. In short, the time and effort that you will invest, will produce you the most delightful results. We suggest you all travelers to trek to Everest with the kids above 7 years.
Let's check; what activities can you do in Mount Everest? Adventure tour to Mount Everest is main things to do in Khumbu region Nepal.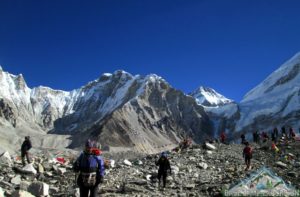 Everest base camp trek, 9 days, 10 days, 12 days, 14 days
Mount Everest view trek, 5 days, 7 days
Gokyo lakes trek
Everest Cho la pass trek
Everest base camp trek via Jiri
Luxury Everest base camp trek
Everest three pass trek
Ama Dablam base camp trek
Phaplu to Everest base camp trek
Gokyo to Renjo la pass trek
Nature Exploration
The entire region features exquisite scenic beauty and extreme diversity in terms of the flora and fauna. Hence, you can engage yourself in moderate-intensity trekking, along with your children, and explore the nature. For instance, you can participate in the hiking program to the Everest base camp Nepal with your family. Kids enjoy the trip with natural scenery can participate different Mount Everest activities for kids.
Helicopter trip to Everest base camp
The most popular activities in the Mount Everest region will include the helicopter trip that will take you, closest to the highest peak in the world. Such services are available from Kathmandu, the capital of Nepal. The memory of this trip will turn into a time-tested treasure. You can see the great mountain view from near the Kalapatthar and helicopter stop for 10 minute at EBC to explore around and take pictures.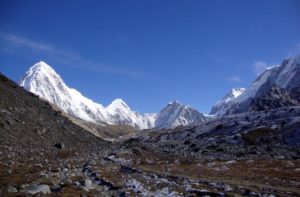 Explore Everest base camp
About 60 million years ago formed Mount Everest situated on the border of Nepal and China (Tibet), it is a dream and interesting things to stand in the base camp of highest peak of the planet.
To make your dream true we organize walking trip and helicopter to reach the base camp and see the Mount Everest with your family. Discover mount Everest and its base camp once in a lifetime.
Mount Everest activities for kids riding horse
Horse back riding is another interesting activities for kids, adult and senior too. We organize horse riding trip to go to Everest area for all levels travelers.
Hiking to Everest view point
To see the highest peak from the best Everest view point is another dream of all Everest trekkers. On the rest day at Namche bazaar you can hike to Everest view point and come back with your children's. Take tea, coffee with short break at highest places "Hotel Everest view" enjoy mountain view.
Play games best Mount Everest activities for kids
Playing different types game with kids in high altitude an amazing experience. We advice you to bring your favorite game that is not physically hard and can play inside your room or dining hall in tea houses. It is not recommended to sleep in high elevation during the day time. Game helps you to pass the time easily.
Experience the Nepalese Culture
Sherpa culture and the lifestyle is another attraction of Khumbu region. You can observe museum, monastery and tradition of local etc. Nepalese Culture gives you an interesting insight into your mind forever.
Discover Khumbu glacier and Khumbu ice fall
Mount Everest situated quite far from the major natural landmark or cities. It is best time ti explore the wild like Khumbu glacier and Khumbu icefall on the way to EBC Nepal side. Your family meet the team of Everest expedition at base camp too.
Participate in volunteering activities
Why not spend a part of your vacation in an activity that will directly contribute to the welfare of the Sherpa people. Assume, you are trekking through the Mount Everest region. In the course of the trek, you will come across small villages. You can engage yourself in activities like teaching the local kids at school. You can engage your ward in activities like planting a tree. Volunteering in Everest at local hospital and health post etc.
As matter of fun facts about Mount Everest for kids and concern for the adults, this region has been significantly affected by the wastes, left by the trekkers and mountaineers. Hence, you can even get into programs for cleaning such wastes. This will teach your ward the responsibility as a responsible individual to keep the planet clean.
Before heading to Everest base camp trek with family and kids know the things to in Everest Nepal. It make your trip awe inspiring experiences. I think now you are clear what activities can you do in Mount Everest with kids.
Given Mount Everest activities for kids be assured that the memory of this trip will shine in your mind for ever. If you interested to visit Everest region with family, kids write us. We organize meaningful trip to Khumbu to discover the Himalayan wonders with children's.