Mount Everest base camp trek with asthma & fear of heights
Few people go for Everest base camp trek with asthma and share the success notes with others in online travel portal and forums. In fact Asthma patients easily get affected by the environmental variations at higher altitudes but possible.
We advise you to consult your personal doctor to declare bout the phase of the asthma that you are suffering from, situations, possibility and safety. If the doctor advice you it is fine to go Everest base camp with asthma then we organize EBC trip for you. Do not forget to bring enough prescribed medicine, inhalers & asthma rescue medications that requires daily during the trek in Nepal.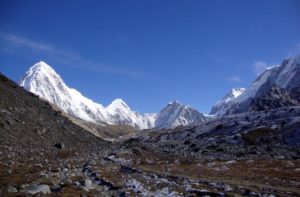 If you undertake Everest base camp trek with asthma without consulting doctors then high altitude sickness & breathing problem may occur due to insufficiency of oxygen at higher altitudes. The air is very thin at very high levels and as a result the atmospheric pressure will be considerably less.
When the respiratory system of asthma patients tries to adapt to the environmental changes at the high levels their asthma symptoms get triggered. When going to higher altitudes one may not be able to inhale sufficient quantity of oxygen while breathing due to reduced air pressure.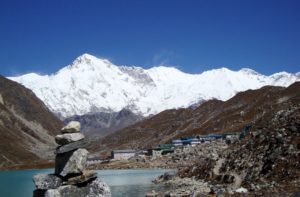 This will lead to fall in oxygen concentration in the bloodstream inside the body and in the tissues as well. This condition will make the asthma symptoms to get worse. The low temperature at high altitudes will lead to increased obstruction of the airway causing increase in asthma symptoms. The physical exercise that the body receives as a result of trekking will also aggravate the asthma symptoms.
Mount Everest base camp trek with asthma and fear of heights is not highly recommended but doable according to the condition. It is better to go till Everest view point to see the Mt Everest because you cannot see Mount Everest from base camp then why you take a risk. Suggested Everest discovery trips for the patients of asthma and fear of heights are listed below for reference book with us according to the advice of your personal doctor.
Everest base camp trek with fear of heights is not big deal. Trekkers can handle this problem easily with the support of experience guide. He will suggest you to different ways to cross the suspension bridge and walk on the edge of mountain without any fear of height and safely. It is highly advisable to consult with personal doctor before starting the trek and keep sufficient medicine with you on trip.
Everest base camp trek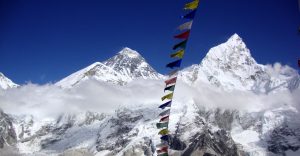 Mount Everest view trek
Gokyo lakes trek
Everest Cho la pass trek
Everest base camp trek via Jiri
Luxury Everest base camp trek
Everest three pass trek
Ama Dablam base camp trek
Phaplu to Everest base camp trek
Gokyo to Renjo la pass trek
Advice & precautions to be taken
Those who go for high altitude hiking with asthma have to take various precautions. Doctors recommend that well before proceeding to high altitudes those who have asthma must see to it that their asthma is in a stable condition and is effectively controlled. They should continue the regular treatment for asthma and should carry with them effective drugs which must be warm and dry.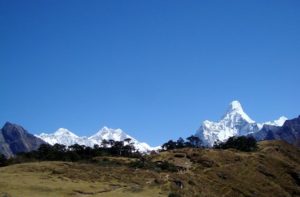 Asthma patients may avoid strenuous exercises at high altitudes. Prior to commencement of Everest base camp trek they may consult the doctor to evaluate their condition and should implement the recommendations made by the doctor.
If the asthma is well controlled there may not be severe problems at higher altitudes. Those who suffer from severe or uncontrolled asthma are likely to develop problems during the trekking, especially at higher altitudes.
When you see the asthma symptoms during the high altitude trekking should immediately take the prescribed medicines and also should take slow, deep breathe, must relax and should not get panic. if the asthma symptoms are not subsiding Even after relaxing as well as taking rescue medications trek down slowly or call rescue helicopter to back to Kathmandu hospital.