Practical information in Everest base camp trek expeditions in Nepal
Actual information of Everest base camp trek help to set up all functions and real time requirements of all passionate mountain climbers arrive in Nepal every year for trekking to Everest base camp. However, they should have some practical information in Everest base camp trek, so that they will not have to face any kind of problem while spending their vacations in the Himalayas. Read this article from beginning to end to gather all necessary experimental information before setting out for the holidays to Nepal.
Practical Information in Everest base camp trek real time
Nepal visa entry & exit formalities in Everest base camp trek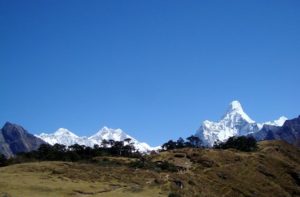 Nepal is an abroad for most of the mountain trekkers. They have to have valid passport and visa of Nepal to enter in a legal manner. Procuring procedure is easy to get Nepal visa either on arrival in Kathmandu or nearest embassy of Nepal from your location.
Passport must be valid for 6 months to obtain the tourist visa for Nepal. structure of Nepal visa fees are US$25 for 15 days, US$40 for 30 days & $100 for 90 days. You will need visa fee in cash and passport size photo also.
Necessary permits for Everest base camp trek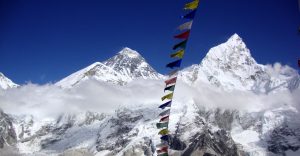 Trekking permits are essential for trekkers to visit the Everest base camp in Sagarmatha national park Nepal. Sagarmatha national park permit and Pasanglhamu rural municipality entry permit are main to go to discover Everest. Trekkers information management system (TIMS) is not require for Everest base camp trek these days. If you book through the trekking agency Nepal the will manage all.
Buy flight ticket to Lukla for the Everest base camp trek
Actually trek start from Lukla, trekkers should confirm the bookings of domestic flights from Kathmandu to Lukla and back. Normally it is the responsibility of trekking company they arrange morning flight for guest.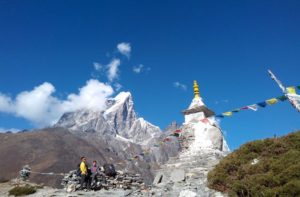 Buy Everest base camp trekking maps in Nepal
Must buy a Everest base camp trekking route map in Kathmandu. It helps you to get the idea about the location, height etc. Guide also brief you each day but better to have a route map.
Carry enough cash during Everest base camp trek
Nepalese Rupee is the national currency of Nepal. The trekkers should carry an adequate amount of cash in the form of USD dollars or Nepalese Rupees. First of all make sure how much money to take on Everest base camp trek? Trekkers have to have minimum NPR 1000 to 15 per day to buy mineral water, internet and other personal expenses.
Trekking package covers round trip flight, 3 meals a day, accommodation, permit including guide porter service. Exchange rate on Everest trek really very low, you can borrow some Nepalese currency with guide if needed. There are some ATM machine in Namche bazaar but system is very weak do not depend on it.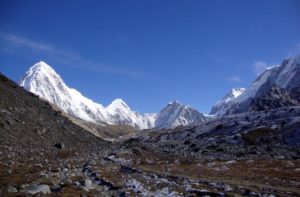 Eat vegetarian food during Everest trekking in Nepal
Expert advice to eat vegetarian food during the Everest base camp trek voyage. There are not any proper way to preserve meat item in mountain area in this way meat is not hygienic. You cannot digest fake yak steak & chicken sizzlers.
It may cause diarrhea, you fell weak that may hamper trip schedule. Light vegetarian foods, local Sherpa foods, soup freshly cooked are very energetic and easy to digest. Read the tips to stay healthy and safe during the Everest base camp trips.
The go-slow guide to Everest base camp in Nepal to avoid altitude sickness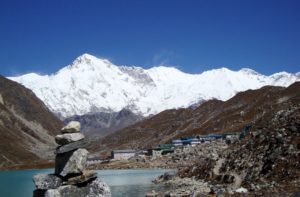 Acute mountain sickness is the main fear in front of you while trekking in high altitude. Mount Everest trek can become very difficult if you are suffering from altitude sickness. If you will get sick during the trek things can get very serious because you will have to come back for hospitalization. It will waste a lot of your time and money. Only way to avoid altitude sickness is going up slowly and steadily. Follow the instruction of experience guide who led your trip.
Battery charging access on Everest base camp trek Nepal
Most of the lodges on Everest base camp trek route have electricity and provide charging facilities. it cost in between Rs 150 to 500 per hour. Above Dingboche village you cannot get the space all the time to recharge your device. Because power in this area managed from the solar system. it is not very strong enough for recharge at evening and night. It is better to have solar charger or power bank or spare battery with you to use in this area. Life of the battery also affected by the cold, lithium batteries are best to use in this area.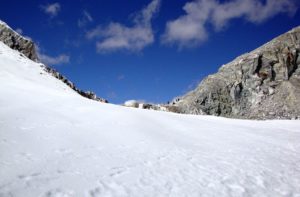 Times of Nepal
Asia/ Nepal / Kathmandu (GMT +05:45)
Required medication & vaccinations for Everest base camp trek
Nepal is an easy country to travel, not mandatory any vaccination requirements but just recommended vaccinations are Diphtheria, Typhoid, Hepatitis A, Polio, Tetanus etc is for all. Carry enough require personal medicine, first aid kit, antibiotic etc. Consult your personal doctor before go away from your country to know the views of Medical professional.
Weather & temperature during Everest base camp trek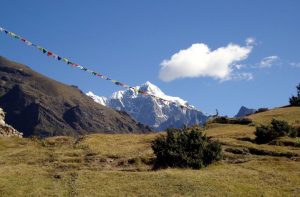 A common question people ask is what is the best Everest base camp trek best time of year? You should know that the best time for Everest trekking will be from March to May and September to December. Due to the global warming these days weather changes frequently. There are not any weather forecast system in Everest trekking route. Travel with guide to handle the situation.
Trekking gear needed for Everest base camp trekking Nepal
It is important to know about Everest base camp trek difficulty level and require gears in advance to manage accordingly. When you select the right trekking equipment's , it ensure success. Here are some of the basic items you will have to take with you. Make sure that you pack lightly. Buy all necessary gear for trekking from Kathmandu, our guides help you for selection.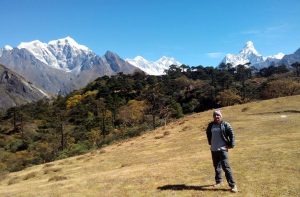 Proper guidance & tips for tackle the Everest base camp trek
Proper assistance is an essential from the license holder experience guide while trekking in the Himalayas. Main reason is that many trekkers lost during the treks and some have died. It is important to hire local guide for safety and know about local culture and nature intimately.
The best travel insurance for Everest base camp trek
Travel insurance for Mount Everest base camp trek is another essential requirements. select the good policy that cover helicopter rescue from high altitude if require. Check the list of best insurance company for Mount Everest to buy the policy.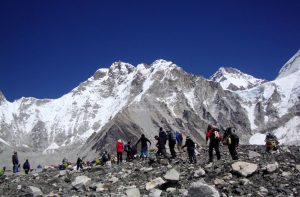 How much to tip guides and porters after Everest base camp trek
Tipping is the way to reward guide and porters after trip and is usually expected. According to the law 10 % of the trip cost, is the suitable amount for tipping as a service charge. It is not mandatory but it is your responsibility to reward good people. All these practical information in Everest base camp trek helps in making the tour really enjoyable.
There are so many things to see in Nepal. once is to enough to discover the highlights of Nepal. If you have few extra days before or after Everest base camp trek then ask your guide / agency, they will suggest you excursion destination & features according to the duration. Given practical information in Everest base camp trek help you to prepare. If you interested to go for Everest base camp with the destination expert email u to get the package program detail.