Spring season trekking holidays to Everest base camp Nepal
The most appropriate time to take the Everest base camp trek in Nepal is the spring season which in between March to May months. Trekking holidays to Everest base camp Nepal is one of the most amazing ways you could spend your holidays.
Before embarking on this expedition you will need to identify a reputable tours company that will assist you take the trip to the Everest base camp Nepal. We "Base Camp Excursion" give various packages that are tailored for make sure one enjoys the trekking trip to Everest base camp in the Himalayas.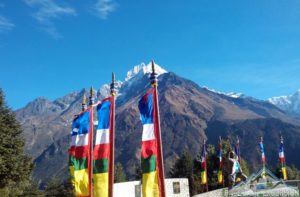 Trekking to the Everest base camp in spring is the best time because of the beautiful scenery one will enjoy when trekking in this time. Winter season trekking to the base camp is virtually impossible due to the snow which will be encountered on the route making it difficult to walk.
The cold also makes all the lodges remain closed above Tengboche. The summer is not also a good time to trek to the Mount Everest base camp as the summer is much wet and one views will hence be obstructed by clouds especially when one tries to view the Himalayan peaks around the Everest.
When trekking to the Everest base camp in spring you will be able to enjoy beautiful scenery, Sherpa culture, both local and continental foods in the lodges and even extra services enjoy hot showers and internet Wi-Fi. Check the list of Everest trekking region trips for spring season according to your suitability.
Spring season trekking holidays to Everest region Nepal
Everest base camp trek                                   Mount Everest view trek
Gokyo lakes trek                                               Everest three pass trek
Cho la pass trek                                                Luxury Everest panorama trek
Everest base camp trek via Jiri                   Luxury Everest base camp trek
Ama Dablam base camp trek                        Renjo la pass trek
Everest Sherpa village trek                          Everest view Yeti trail
Mani rimdu festival trek                               Phaplu to Everest base camp trek
Island peak climbing with EBC trek
Explore all holiday destination in Nepal during Nepal holidays trip popular packages are listed below for reference. It covers major top 10 things to do in Everest region Nepal and naturally beautiful places to visit in Nepal.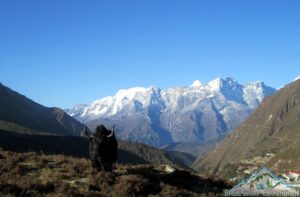 While on the holidays in Everest base camp Nepal during spring you will enjoy mind blowing mountain views like the Ama Dablam, Lhotse, Thamserku, Kongde, and Mount Everest before one reaches the base camp.
Once on the Everest base camp holidays you will have climbed to an elevation of 5360 m and achieved your ultimate goal. You can enjoy the view from the base camp or decide to challenge yourself further and climb up to Kala Patthar an elevation of 5545m to be able to see Mt. Everest. We organize Everest base camp trek as per your requirement in spring season write us to get the quote.