Top 10 places to visit in Nepal with beautiful best places to see in Nepal
Are you planning to have tripped this vacation to explore top 10 places to visit in Nepal? Willing to have some thrill and excitement with your families? Then nothing could be so happening for you rather than the Nepal, a landlocked country in South Asia.
Now you might be screwing up in doubts that why it has been advised to have a visit to Nepal? The reasons are many that can be shortened up for you so certainly here are a few one that would definitely make you realize why Nepal has been so widely popularized for you to visit.
Basically, it is the geographical location that has certainly attracted the visitor from all across the world. Nepal has been suitably bordered with China in its north and also to India to its south side. So now let's explore the wide scale Places to visit in Nepal in detailing!
Mount Everest is the first places to visit once in a life time out of top 10 places to visit in Nepal. Everest region packages cover top 10 best things to do & beautiful places to see in Nepal Himalayas.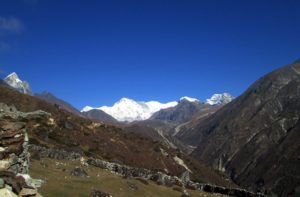 Everest base camp trek, 9 days, 10 days, 12 days, 14 days
Mount Everest view trek, 5 days, 7 days
Gokyo lakes trek
Everest Cho la pass trek
Everest base camp trek via Jiri
Luxury Everest base camp trek
Everest three pass trek
Ama Dablam base camp trek
Phaplu to Everest base camp trek
Gokyo to Renjo la pass trek
Beautiful top 10 places to visit in Nepal
Being fully covered with huge mountains like the great Himalayas, Nepal has probably been one of the best attractive spots for tourists and visitors from all across the world for vacations. Here is the list of top 10 places to visit in Nepal only for your help so that your trip gets enhanced further.
1: Everest base camp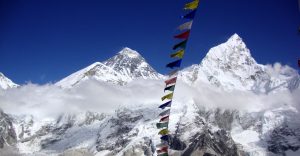 The first and the most awaited spot for you to visit is the Everest base camp. Khumbu glacier areas close to high mountains, its base camp and Kalapatthar are attracting visitors from all across the world. Everest has been located in the mountainous regions bordering with Nepal and Tibet.
Probably it has been situated 8848 meters above the sea level. South East Ridge is popular and easy climbing route of Mount Everest then other routes. Everest base camp trek is world famous trail for hiking check the best time of the year to go then visit its base camp Nepal. Notable landmark of Khumbu "Kala Patthar" 5,545 m is one of the best and popular Everest view point.
2: Gokyo lakes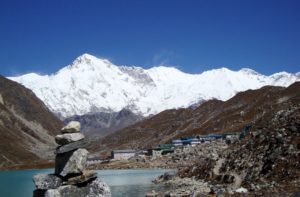 Gokyo lakes are in Gokyo valley located in Khumbu region 4,700 m above sea level. Gokyo ri offer magnificent views of the mountain peaks and the Ngozumpa Glacier. Gokyo lakes is considered one of the best places to visit Nepal, where travelers get an opportunity to discover the world's highest freshwater lake system and enhancing additional beauty.
You can see 36 kilometers long Ngozumpa glacier just below mount Cho Oyu the sixth highest mountain in the world. You can visit Gokyo lakes which are in the Sagarmatha national park in Nepal.
3, Annapurna region
Especially the Annapurna region has been classified as one of the top most regions in Nepal meant for trekking higher mountains. Nepal Annapurna trekking area is easily reachable destination from Pokhara. There are many trekking trails offers best nature and ethnic culture exploration experience in the Himalayas.
Annapurna trails are decorated by the nature and panoramic Himalayan scenery. Major tourist attraction of this area are Himalayan peaks like Dhaulagiri, Manaslu, Annapurna I, II, III, IV, Annapurna south, Nilgiri, Machhapuchhare, Lamjung Himal, Tukuche peak etc. Annapurna region is among the most popular tourist destinations leading towards the Annapurna base camp, Annapurna circuit, Poon hill and Upper Mustang trek areas.
4, Manaslu area
Since 1992 Manaslu trekking route open for foreign visitors. Combination of rich culture heritage, unmatched beauty and biological diversity make Manaslu region as the finest walking holidays destination of Nepal. Mount Manaslu the eighth highest mountain is in Manaslu area of Nepal. When local make tea houses along the trekking route it is going popular rapidly. To enter the Manaslu area requires special permit and conservation area permit as well.
5, Kanchenjunga base camp
Kanchenjunga region open for foreign travelers since 1988. Kanchenjunga base camp is an ideal walking trip of eastern Nepal to discover the mount Kanchenjunga, the third highest mountain in the world. Kanchenjunga region is well known as the home of Red Panda, other plants, animals and birds. Kanchenjunga trek is the best trip to familiar with culture, tradition and lifestyle of local similar to Tibetan at higher elevations.
6, Lumbini Garden
The Lumbini Garden has been the birth place for Lord Buddha and has much more awaiting features for you. Lumbini is the pilgrimage site Buddhist located Rupandehi district Nepal. Maya Devi temple inside the Lumbni garden is the main attraction of this place. Beside that close to the temple there is a historic Ashoka pillar, Pushkarini pound and the bodhi tree where Siddhartha Gautama was born and becomes Gautama Buddha and founded the Buddhism. It is protected by a small fence, which is decorated with prayer flags and banners from the faithful.
7, Pokhara city
The Pokhara and Kathmandu valley, have also earned greater importance for you to see through and enjoy its glory. Basically, these have been a part of tourist's spots with great adventures. Visit pokhara to capture its nature beauty including sightseeing spots like Phewa Lake, Devis fall, Mahendra cave, Sarangkot, Peace pagoda, Seti George, Bindabasini temple and panoramic views of Annapurna and Dhaulagiri Range. Pokhara valley is listed as one of the best places to visit in Nepal featured in different books and magazines.
8, Kathmandu valley
Kathmandu valley is surrounded by four main hills Pulchoki, Shivaouri, Nagarjuna and Chandragiri, their height about 1500m to 2800m. Kathmandu is the capital city of Nepal known as a city of Temple also. Kathmandu valley is lies above 1300m above sea level. Distinctive pagodas, temples, monuments and the world heritage sites are major attraction of Kathmandu valley. It is also listed under top 10 places to visit in Nepal by the TripAdvisor and lonely planet guide.
9, Upper dolpo
Best places to see in Nepal Dolpo region are snowy peaks, ancient and isolated villages, rich wildlife, historic monasteries and amazing lakes etc. Dolpo region is opened for foreigner since 1989. Upper Dolpo is remote hidden destination of Nepal where Nepal's most peaceful and natural beauty is still unexplored. Dolpa or Karnali region is the hub of endless variety of landscapes, cultures and great people. Explore amazing dolpo once in a life time.
10 Sauraha Chitwan
Sauraha is a Tharu village situated in Chitwan district Nepal. It is the most popular jungle safari starting Point of Chitwan National Park. Sauraha is a popular touristic place of Nepal. There are many hotels, Lodges, resorts, restaurants, internet cafes and gift shops etc. Near the Rapti river bank tourist take elephant bath and boating in Rapti River also. It is one of the best places to see in Nepal to see the wildlife and nature. Enjoy Jungle safari in Chitwan national park trip once in a life time.
Top 10 places to visit in Nepal are here for you at the best affordable price! Apart from them even some other parts also are found that are capable of attracting you towards the trip in Nepal. Some major attractions listed above beside that there are lots of beautiful places to see in Nepal are still unexplored.
Nepal has certainly been a wide area for various tourist attractions thus making you probably have the happiest vacation that you can ever get. Come and explore that's waiting for you here. Get the most suitable form of a tour that ever you can find anywhere.