Top things to do in Lukla & places to see in Lukla for tourism Nepal
Lukla is identified as a popular destination for trekkers there are many things to do in Lukla & places to see in Lukla Nepal. Many tourists come to visit Lukla from the different parts of the world. The Lukla village is a part of the Khumbu area. Among the many things to do in Lukla, a visit to the Sagarmatha zone of North-eastern Nepal is indeed highly interesting.
The air strip in Lukla provides easy accessibility to the Everest region.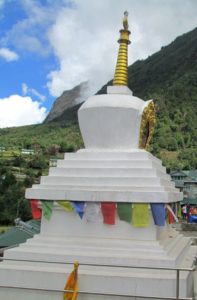 There are many shops in Lukla and other stuffs. This town offers a lot of options for the accommodation of tourists. There are many pub, restaurant, café, cyber, pool house services; different available for travelers.
Spring and autumn months are the best time to visit Lukla for tourism activities, if you book EBC trip with us we guarantee to show you all attractive places to see in Lukla Nepal. Khumbu discovery trips including day hikes from Lukla, and Everest sightseeing flights listed below book according to your aptness.
Everest base camp trek, 9 days, 10 days, 12 days, 14 days
Mount Everest view trek, 5 days, 7 days
Gokyo lakes trek
Everest Cho la pass trek
Everest base camp trek via Jiri
Luxury Everest base camp trek
Everest three pass trek
Ama Dablam base camp trek
Phaplu to Everest base camp trek
Gokyo to Renjo la pass trek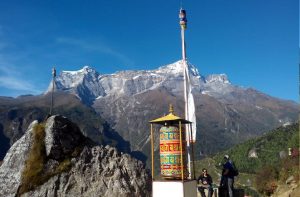 Major things to do in Lukla listed below
1: Day hiking around Lukla village and trek to Phakding or Manjo to go to Everest base camp start from Lukla.
2: Village excursion Lukla, Surke or Chaurikharka to discover lifestyle, culture and nature of high Himalayas.
3: Charity work: Trekkers can visit school, hospital to contribute charity effort, volunteer work towards community school and hospital to contribute medicine, school supply for students.
4: Drink Tongba: Tongba is a local drink of Nepal popular between folks. Really good drink for cold weather, it is made from millet after cooking and fomentation.
5: Try Sherpa stew: Most popular cuisine of Sherpa people while you are trekking to Everest base camp area you must try to take its taste.
6: Keep Khumbu clean: while you are walking along the trail to EBC there are many dustbins and garbage collection baskets. We suggest you to keep garbage on dustbins do not throw any thing in forest, help to keep Mount Everest area clean.
7: Hire a guide and porter: we suggest all trekkers to trek with local guide and porter to get the best experience as well as to get the cultural information. We do provide guide or porter hiring service from Lukla to make your trip easy and memorable.
8: Watch flight landing at Lukla airport: Lukla is an extreme airport in the world with sloop down runway. Landing and takeoff the small aircraft's at lukla by the experience pilot are really amazing to see. When you have free time  go to see how flight takeoff and landing in Lukla airport.
9: Start Everest base camp trek: EBC trek as well other popular trekking trip of Khumbu area begging and end at Lukla. It is the only popular gateway to enter Sagarmatha national park.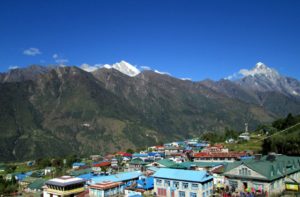 Lukla situated at an altitude of 2860m main places to see are listed below. Given list of top tours & activities make your stay at Lukla interesting.
Amazing top 5 places to see in Lukla Nepal
1: Lukla Airport
2: Lukla School
3: Lukla Hospital
4: Kemgon Gompa (monastery)
5: Pasang Lhamu Memorial Gate
Lukla has developed rapidly after building the airstrip. Today it is a very busy town the gateway of Everest trekking region. Lukla has developed rapidly after building the airstrip and today it is a very busy town the gateway to Everest area. All Everest treks are starts from Lukla walking through pine forest.
These things to do in Lukla and places to see in Lukla Nepal provide the travelers an amazing cultural, religious and natural experience in Eastern Himalayas.