Trekking guide team for Everest base camp adventure in Nepal
Trails of Himalayas of Mt Everest base camp expedition is a moderate level an amazing feat. It is important to travel with best trekking guide team for Everest base camp adventure in Nepal to tackle any situations on way. Our trekking packages depends on touring group size and the types of hikers taking part in Everest tours.
So special trekking programs are designed for individuals, small or large groups of people, groups of students or corporate employees or the professional mountain trekkers.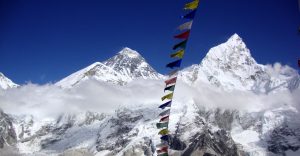 Himalayan trekking considered as a highly adventurous sport. Hiking to Everest base camp is the most interesting adventure for any mountain climber.
Professional help from an expert team to make Everest base camp adventure safe and successful. You will get 24 x 7 hours immediate responses on any queries or doubts regarding Mount Everest base camp expedition in Nepal.
Let's of certified trekking guide team for Everest base camp adventure in Nepal
01: Shankar Prasad Banjara
02: Baburam Bhattarai
03: Ashish Dulal
04: Sange Dawa Sherpa (Dawa dai)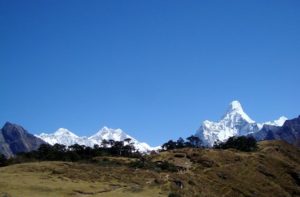 06: Kami Dorje Sharpa
07: Nurbu Tsiring Sherpa
08: Pasang Sherpa (Kale Dai)
09: Nuru Gyalgen Sherpa (gyaljen)
10: Jaya Kumar Rai
11: Rajin Kaji Rai (raj)
12: Niraj Budhathoki Magar (Nire kaka)
13: Puskar Kandel
14: Bishow Man Tamang (Thuldai)
15: Pema Tamang (Senior cook)
Our Sherpa guide have clear knowledge about all the routes leading to the Everest base camp trek.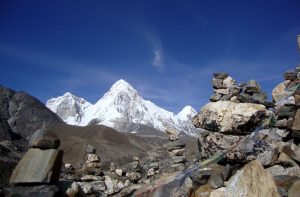 Thus, the foreign trekkers have no reason to worry about getting lost on the way they can handle any situation.
You will get enough time for shopping and sightseeing too, apart from the Everest base camp trekking program. Check our quality service & facilities offered on Everest base camp adventure in competitive prices.
We are Everest trekking specialist government licensed adventure company happy to provide professional service on EBC expedition in Nepal from the beginning to the end.
Our expert trekking guide team ensure best safety and comfort of the trekkers. If you would like to take a taste of quality service email us, we are happy to make you happier.