What are the major tourist attractions of Everest base camp trek
It is important to know about major tourist attractions of Everest base camp trek route before visit Everest trekking region. It helps you to catch glimpse of this site during greatest experiences of a lifetime in the Himalayas. Everest base camp trek provides the rare opportunity to enjoy the beauty of the majestic Himalayan peaks a well as the alpine diversity of the surrounding landscape.
Each year many tourist visit Khumbu to observe these attraction from around the world. It is hottest hiking destination in Nepal as well as the world situated in Sagarmatha National Park Himalaya, Nepal, Asia. The tourist attractions of Everest base camp trek are distinct which play the great role to make EBC trek memorable forever.
#Tenzing-Hilary Airport in Lukla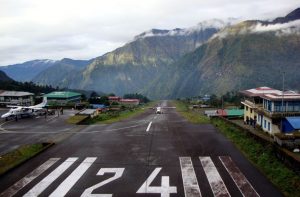 Lukla village is the most popular gateway to Sagarmatha national park to see the Mount Everest. Its south base camp, Kalapatthar, Khumbu glacier and ice fall with Gokyo valley too. All Everest region hiking trips begins after landing at Tenzing Hillary airport Lukla.
It is an initial attraction of Everest base camp trek. it is fame as the scariest airport in the world. This is one among the very few air ports in the world that are operated at a height. This airport is constructed on a steep hillside.
#Namche Bazaar & Sherpa villages
Namche Bazaar is a well known trade hub of Everest region. Trekkers reach this place on the second day of EBC trek from Lukla by walking along Dudh Koshi Valley. Namche Bazaar is a small town known as a Sherpa capital also. Monastery, Museum, regular market on Saturday, trading area and surrounding mountain views make this place one of the highlighted attraction of Everest base camp trekking in Nepal. EBC trekking offers an opportunity to pass through many Sherpa villages, Sherpa culture and amazing simplicity of living.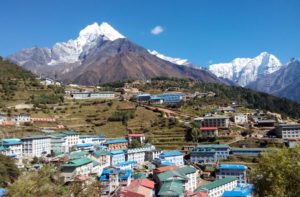 #Tengboche Monastery in Khumbu
Tengboche Monastery is known for its tranquility and religious believe. From this monastery trekkers get 360 degree panoramic views of snow-capped Himalayan peaks including Ama Dablam, Thamserku, Kongde, Lhotse and Mount Everest. While trekking to EBC must visit Tengboche monastery and participate on pray with monk, offer Khada and prayer flag for good luck.
#Mount Everest base camp Nepal (South)
All trekkers start trip with the aim to stand at the base camp of Mount Everest 5360 meters above sea level. It is the major target in between all attractions of Everest base camp trek Himalaya. If you are physically fit enough with strong desire nothing can stop you to explore this attraction. Base Camp Excursion helps you to full fill your desire to go to Everest base camp on reasonable cost with the support of professional guide & staff. The ascent of Mt. Everest expedition starts from the Everest base camp.
#Kala Patthar
Kala Patthar is a formation of huge black rock situated at an elevation of 5555 meters. It is famed as the most exciting view point Mount Everest and Khumbu glacier. Trekkers visit highest point & notable landmark during Everest base camp trek. Kala Patthar is one among the major tourist attractions of Everest base camp trek.
Discover major attraction of Everest region visit Everest base camp on a trip to Nepal select from the list.
Everest base camp trek, 9 days, 10 days, 12 days, 14 days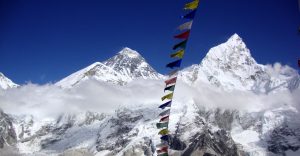 Mount Everest view trek, 5 days, 7 days
Gokyo lakes trek
Everest Cho la pass trek
Everest base camp trek via Jiri
Luxury Everest base camp trek
Everest three pass trek
Ama Dablam base camp trek
Phaplu to Everest base camp trek
Gokyo to Renjo la pass trek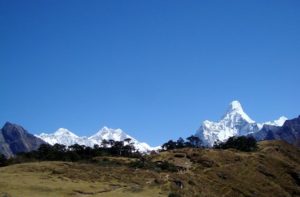 #Trekking and Expedition
Widely popular attractions of Everest area are trekking and expedition to scale the Himalayan peaks with high mountain views exploration. Fabulous nature attract many people in Khumbu because Everest base camp trek listed under top ten hiking destination of the world.
The trek to Everest base camp goes through the pine forests as well as the red Rhododendron forests. In these forests one can view various rare animals like Musk deer, Himalayan Thar, Lophophorus and more.
If you would like to go to discover major tourist attractions of Everest base camp trek Himalaya area do not hesitate to contact us. Mount Everest region Specialist Company love to see the smile on your face when your dream becomes true safely.