What is the closest airport to Mount Everest – Lukla Airport Nepal
For those who are interested to know the answer to this question "what is the closest airport to Mount Everest base camp trek area", it is about time to put an end to your curiosity.
The nearest airport to Mount Everest is actually Tenzing-Hillary Airport or previously known as Lukla Airport. This is located in Lukla, Solukhumbu, Nepal and through the years, this has been considered as the world's most extreme and dangerous airport that you will ever.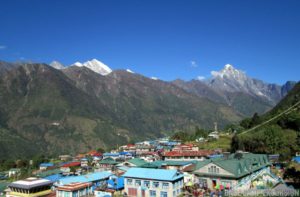 A short history of Lukla Airport Nepal
Located in eastern Nepal, Lukla is a quaint town right at the base of the world renowned Mount Everest. Way before the airport has come to existence; the only way that you can reach Lukla is by road travel from Katmandu to Jiri and a hike of 5 days from Jiri to Lukla through a rugged hill.
The tribe dwelling in the Himalayas southern tip, called Sherpa's, have been involved in construction works for the airport. Sherpa's are known far and wide for their exceptional expertise when it comes to guiding the mountaineering expeditions on the Himalaya Mountains.
By year 1998, the government has given a new name to the airport, taking after Tenzing Norgay and Sir Edmund Hillary, who happened to be the first ever two men who set foot on the peak of Mount Everest. They were also the ones who initiated the airport's construction in year 1964. Today, the official name of the nearest airport to Mount Everest is Tenzing-Hillary Airport.
Tenzing-Hillary Airport is the World's scariest airport situated at Lukla, Nepal. Mainly Everest region trekking trips begin from Lukla. If you would like to see Mount Everest select suitable package according to your fitness level and holiday duration in given list.
Everest base camp trek
Mount Everest view trek
Gokyo lakes trek
Everest Cho la pass trek
Everest base camp trek via Jiri
Luxury Everest base camp trek
Everest three pass trek
Ama Dablam base camp trek
Phaplu to Everest base camp trek
Gokyo to Renjo la pass trek
Brief Information about Lukla
Many people choose to start their trek of climbing Mount Everest from Lukla city. In fact, trekking through Lukla is the most famous and most used route these days. This is also the reason why Lukla Airport is also equally popular and is among the world's busiest domestic airports that accommodate more than 50 flights on a daily basis. This is also the primary if not the sole reason why more people fly to Lukla Airport. The airplane taking off from and landing at Lukla Airport Nepal only come from and go to Kathmandu Airport.
Overview of Tenzing-Hillary Airport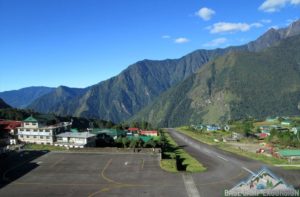 Tenzing-Hillary Airport is just a short hop from Kathmandu. With LUA as its official airport code, this is an asphalt strip with a little more than 500 meters in length. The airport strip also has a steep incline of 10° and at one end; the mountains totally enclose the airport.
This is why landing is just a single direction and no circuit is available. Due to the physics, terrain and altitude of the strip, Lukla Airports is solely being serviced by Twin Otters and helicopters.
What are major cities or landmarks near Mount Everest?
Major Cities or Landmarks near Mount Everest are Lukla (gateway to khumbu region), Phakding village, Namche bazaar, Khumjung village, Tengboche, Thame, Dingboche, Kalapatthar, Everest base camp, Khumbu glacier, Khumbu ice fall, Gokyo lakes, Ngozumpa glacier, gokyo ri, Mount Cho oyu, Ama dablam, Lhotse, Nuptse, Mount Makalu etc. This is where four of the tallest peaks in the world are nestled, including Mt. Lhotse, Mt. Makalu, Cho Oyu and Mt. Everest.
Complexity of Approach and Departure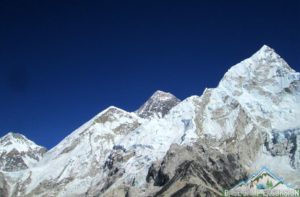 When approaching Tenzing-Hillary Airport, the landing takes place from a descending turn to a short final. Visual perception might place the plane extremely low without time left to correct. The terrain also causes the difficulty in making the go-around.
On the other hand, departure is much easier. Some extra level of flaps will only need to be added to provide some extra life during takeoff. Visiting this popular trekking route in Himalayas provides trekkers with a heady mix of captivating natural beauty and fascinating culture.
You are interested do discover Khumbu region and seeking How to buy a ticket to Lukla for Everest Base camp trek?  No worry we are here to help to book flight to lukla including EBC trekking package also write us.
Lukla Airport weather forecast