When is the best time to climb Mount Everest south east ridge Nepal
Are you planning to go for trekking / climbing this time? Then go but do refer to the proper guidelines for better climbing seasons. Now you might be thinking why it is necessary for you to have a glance at this. This I did in order to make it easy for you to carry items for your safety and also to make your climbing procedure quite easier.
Mount Everest has been located 8848 meters high above the sea level. Thus the climate of Everest, base camp would be quite a bit difficult for you to adjust. So come now explore, when is the best time to trek to Everest base camp season would be suitable for you to climb high above the mountainous region.
Local guide or destination expert advise the best times to visit Mount Everest & best time to travel to Everest base camp Nepal with packages list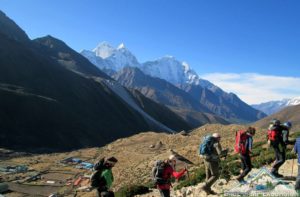 Everest base camp trek
Mount Everest view trek
Gokyo lakes trek
Everest Cho la pass trek
Everest base camp trek via Jiri
Luxury Everest base camp trek
Everest three pass trek
Ama Dablam base camp trek
Phaplu to Everest base camp trek
Gokyo to Renjo la pass trek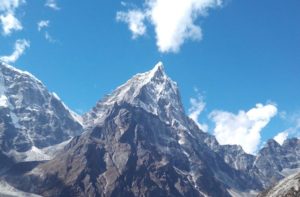 At every stage of climbing this huge Everest presents its climbers with multiple signs of dangers and sickness reasons. Even avalanches may be common for you all to face. Thus it is quite recommendable for you to climb Everest but in a well suitable season.
The climate of Everest is quite severe to break you down through your motto of climbing. Nights are quite cold with horrifying sounds. Being a cold place thus it's advisable to visit them suitable before you understand well when is the best season to climb Mount Everest. It is not dangerous and difficult to go till base camp.
When is the best time to climb Mount Everest
Before you start you should know when to climb Everest and best time to climb Everest.
Every year Everest attracts thousands of climbers from all across the world. Thus the best season to visit them would be the spring and autumn time (March, April, May and September, October, November).
April and October is the best for Everest summit
Even sometimes at the height of these peaks just because of heavy global warming thus the temperature affects harshly.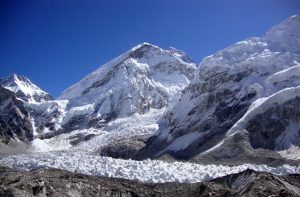 Take your time to visit them as the roads of the journey are quite vast with lots of obstacles. You can meet climbers on their journey till Everest base camp 5360m.
What is the best season to climb Mount Everest
Thus exploring through the entire Everest base camp trek best time of year it has been well justified. Everest though being a full of difficulty above base camp at a time may eventually be quite easy climbing mountainous region.
If you visit them during the season that are from April to May and even from September to November month too. Thus it would make you fall less sick and hence help you complete your journey faster. For climbing and trekking to Mount Everest base camp the best time of year is same.
Mountaineering above base camp always risky. Now you are clear when is the best time to climb Mount Everest. We organize Everest expedition summit by the experience Sherpa climbers and leader. If you interested to scale Everest climbing attempt write us.