Where is Everest base camp location Khumjung 56000 Nepal, South Asia
Mount Everest has enthralled people since 1920s; George Mallory took part in the first Everest expedition. Legends such as Tenzing Norgay and Sir Edmund Hillary first Everest summiteers put them on the map that it is continuously luring thousands of people every year to this summit.
Today, trekking to Everest base camp seems to be an achievable goal for all walks of life people, yet people are not aware 'Where is Everest base camp located in the world map'?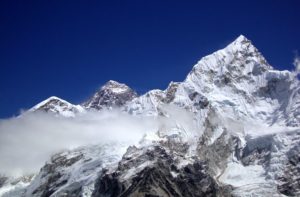 Where is Everest base camp
Now, the very first question is where is Everest base camp location? It is in eastern part of Nepal, in the Solukhumbu district in Sagarmatha National Park. The Everest base camp address is as: Khumjung 56000, Nepal.
It is to the south side base camp of Mt. Everest that is renowned as trekking route in the Himalayas. It is possible to reach Everest base camp via Jiri & Lukla. South Everest base camp location Khumjung 56000 Nepal, South Asia.
What country is Everest base camp in
Everest base camp south located in Nepal and north situated in Tibet of China.
Everest base camp trek distance
Lukla to Everest base camp distance is 62 Kilometers / 38.5 miles. Jiri to Everest base camp trek distance is 185 km / 115 miles. If you start trek from Lukla takes 7 to 9 days to go & 3 to 4 days walk out. Form jiri to Everest base camp takes 14 to 15 days to go and 4 to 5 days back to reach Kathmandu by flight from Lukla.
This duration covers 2 days rest & acclimatizing side trips in Namche Bazaar & Dingboche village. Average walking distance each day calculated in between 9 to 11 kilometers. Mt Everest base camp situated at 5360 meters above sea level.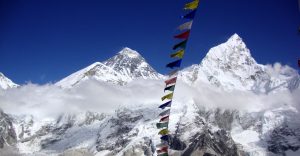 Mount Everest base camp highlights
#Everest base camp is in the middle of Khumbu glacier.
#Everest base camp move each year over glacier to find safe place to established seasonal base camp
# Trek to stand on the Everest foot of the highest mountain in the world.
#Stunning views of Khumbu ice fall from Khumbu glacier amaze travelers.
#Kalapatthar hiking offer dramatic views of Mount Everest Nepal
#Along the Everest base camp you can observe the combination of natural & cultural majesty
Mt Everest base camp difficulty level
To reach the Everest base camp location trekkers have to walk 5 to 6 hours daily taking occasional breaks. It is moderate level of hiking trail famous all over the planet. If you are fit enough no worry, you will definitely reach EBC safely and easily. Select a best guide to enjoy & know the variation of nature culture closely.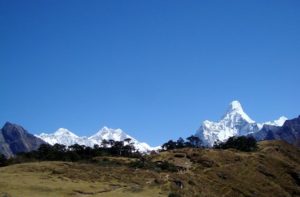 Mount Everest base camp temperature
The best times to explore this area are the months of spring and autumn season. Weather and climate of Everest base camp is unpredictable. There is difference of day and night time; the nights are cooler in comparison to daytime hours.
Moderate climate on the months of March to May and October to November compensated beautifully with clear blue sky and incredible views. At nights, the temperature may go below freezing.
Mount Everest base Camp Street view
Details on Everest base camp Google street view may help to identify what Mount Everest and its surrounding looks like.
Browse Mount Everest base camp Google earth
Everest base camp trek Google earth is a digital source to know about the location of Mount Everest base camp Nepal. Browse detailed satellite map of Mount Everest base camp on Google earth.
I think given information makes you clear about where is Mt Everest base camp located in the world map. Other tips related to the Mount Everest location and highlights may inspire you to visit once in a lifetime. If you have any questions like where is the base camp of Mt Everest and would like to discover it email us we are happy to reply as soon as possible.