Why do people want to climb Mount Everest & how to climb Everest
Do you know why do people want to climb Mount Everest? The benefits of climbing Mount Everest, Its pros and cons. It is important to know how to climb Everest check advice, information to summit. Every year hundreds of people who are from different countries enthusiastically come forward to climb the world's tallest peak – Mt Everest. All of them know that it is a very tough and risky task.
There have been incidents in the past in which the climbers were killed by avalanche. The Everest summit is highly expensive also. During the season one has to get through huge crowds also in these places. In spite of all these problems and difficulties why do people want to climb Mount Everest?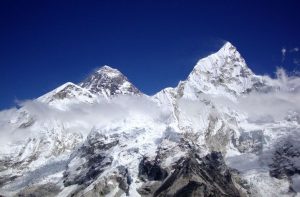 As a matter of fact expedition to Everest started more than 150 years ago.
It is true that Everest attracted mountaineers from the world over and climbing Mt Everest became their passion. The very fundamental reason for many people to undertake the risky and tough summit to Mt Everest is their urge to undertake adventures.
These people consider climbing Everest as one of the goals in their life and till they achieve the goal they carry that dream in their minds. For such people, their life will be unfulfilled if they failed to climb Mt Everest at least once in their lifetime.
Reasons to climb Mount Everest the highest mountain in the world
There are many pros and cons of climbing Mt Everest. When we look all over the world we are convinced that there is no dearth of mountains for the mountaineers to climb. Even, many other mountains are more beautiful than Everest and climbing those mountains will be an exciting as well as enjoyable experience. It will be a more challenging experience for mountaineers to climb some of the other mountains. In spite of all these facts, why do people keep climbing Mount Everest?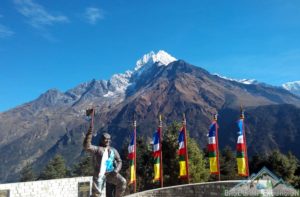 The reason is very clear – Everest is the highest mountain peak in the world. If one could climb Mt Everest successfully at least once, indeed it will be a great achievement. The experiences that one will have during the Everest summit take him to the zenith of his mountaineering activities. Because of their severe urge to climb the highest mountain peak, they are able to balance the risks involved in it with the victory they will be able to achieve out of their mission.
Physical and mental abilities for Everest Summit
Climbing Mt Everest which is the highest peak in the world is one of the most dangerous tasks one can take in his life. Still why do people climb Everest? People who are ready to encounter the risks can undertake the summit. Mount Everest is not the place for those who are not fit physically and mentally to face the challenges and overcome the difficulties.
Let's go to explore Kalapatthar and Mount Everest base camp south Nepal by hiking. It helps to know why do people put their life at risk by climbing Mount Everest; Including live information its pros and cons of climbing Mt. Everest in the Himalayas.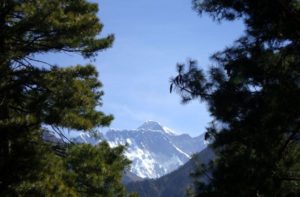 Everest base camp trek, 9 days, 10 days, 12 days, 14 days
Mount Everest view trek, 5 days, 7 days
Gokyo lakes trek
Everest Cho la pass trek
Everest base camp trek via Jiri
Luxury Everest base camp trek
Everest three pass trek
Ama Dablam base camp trek
Phaplu to Everest base camp trek
Gokyo to Renjo la pass trek
Why do people take the risk to climbing Mount Everest
Why do people want to climb Mount Everest? The answer to this question is that there are people who are not prudent. They have the strong desire and the will power to undertake the risk and achieve. They undergo difficult training, develop the quality of thinking forward with clarity and while performing the real task they are able to uphold mindfulness.
Another region is that when people become crazy for adventure then they start Everest expedition. To walk cross and claim the highest peak throw the dead zone. A main benefit of climbing Mount Everest is to make the achievement record over highest peak in the world.
Which country represents the highest number of climbers to reach the Mount Everest summit
China represents the highest number of climbers to reach the Mt. Everest summit south side Nepal.
Here is the Mount Everest climbers list
Is climbing Mount Everest worth the risk
Main reason is to climbing Mount Everest the highest summit in the world given below.
"Because it's there" – Mallory
I think now you are clear about why do people keep climbing Mt. Everest, we organize guided mount Everest expedition summit in autumn and spring season. Beside that we do organize Everest base camp trek year round. If you interested to scale the Mount Everest and fulfill your lifelong dream to explore its base camp and Kalapatthar; write us we are always happy to organize Everest trip.